1362 new cases, seven deaths in Victoria; Showers continue in the eastern states; Concerns about the new COVID-19 variant in South Africa; William Tyrrell search update; NSW has registered a total of 261 new cases
Mr. Morrison spoke about the Chinese surveillance ship that was off the coast of eastern Australia for three weeks earlier this year.
Mr Morrison said the ship had the right to be in international waters, but expected Beijing to grant the same right to Australian naval vessels in the disputed South China Sea.
"Under international maritime law, we have every right to be in the South China Sea, just as we have a right to be there," said Mr Morrison during his visit to South Australia.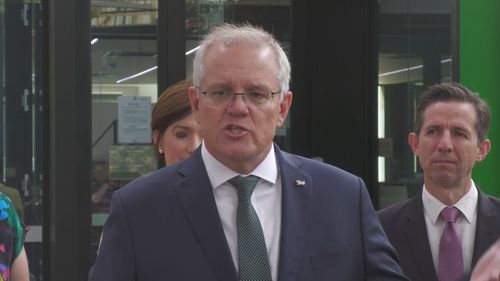 Mr Morrison added that there is a "very serious situation" in the Pacific region involving China.
"I think there is the presence of the Chinese Navy that we are aware of and they are following us closely and we are following them closely. The importance of this is to emphasize to the Australians that it is a very serious situation. In the Indo-Pacific.
"I've been saying this for a long time. It's true. Australia needed to stand up and it takes great strength."