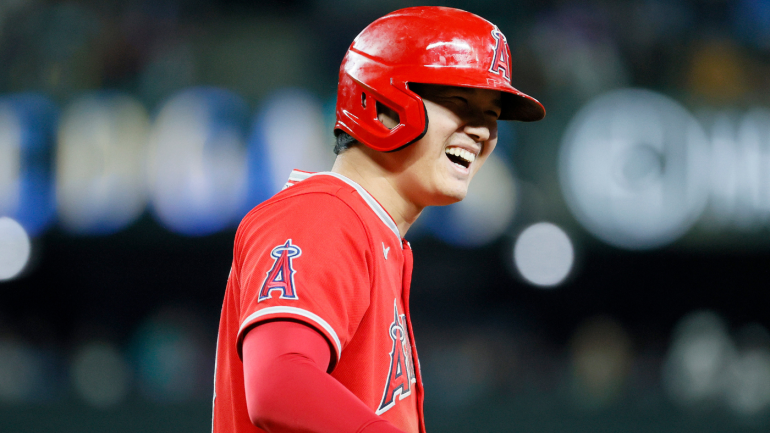 Getty Images
Major League Baseball announced its third annual All-MLB Team on Tuesday night. As usual, half of the vote was decided by fans and the other half by a panel of media members.
It should come as no surprise that all four of the most valuable players (Shohei Ohtani and Bryce Harper) and the Cy Young Award winners (Robbie Ray and Corbin Burnes) came on the first team. Ohtani even managed it as both a hitter and pitcher for the first time in his career. (Though to be fair, this was just the third All-MLB team ever.)
Elsewhere, the Los Angeles Dodgers had a total of five players to handle the cut on the two teams, most among all major league clubs. The Toronto Blue Jays and World Series champion Atlanta Braves each had four players each on either the first or second team.
Here is a look at the results:.
First team
Prisoners: Salvador Perez, Royal
First base: Vladimir Guerrero Jr., Blue Jays
Second base: Marcus Semien, Blue Jays
Third base: Austin Riley, Braves
Shortstop: Fernando Tatis Jr., parents
Outfield: Bryce Harper, Phillies; Aaron Judge, Yankees; Juan Soto, Nationals
Designated batsman: Shohei Ohtani, Engle
Starting pitchers: Walker Buehler, Dodgers; Corbin Burnes, breweries; Gerrit Cole, Yankees; Robbie Ray, Blue Jays; Max Scherzer, Dodgers
Relief jugs: Josh Hader, Brewers; Liam Hendriks, White Sox
Second team
Prisoners: Buster Posey, Giants
First base: Freddie Freeman, Braves
Second base: Ozzie Albies, Braves
Third base: Rafael Devers, Red Sox
Shortstop: Trea Turner, Dodgers
Outfield: Nick Castellanos, Reds; Teoscar Hernández, Blue Jays; Kyle Tucker, Astros
Designated batsman: Yordan Alvarez, Astros
Starting pitchers: Max Fried, Braves; Kevin Gausman, Giants; Shohei Ohtani, Engle; Julio Urías, Dodgers; Zack Wheeler, Phillies
Relief jugs: Raisel Iglesias, Engle; Kenley Jansen, Dodgers
Voting closed Friday, November 19th, and fans were eligible to vote once every 24 hours via an online poll at MLB.com.