Closing the gender gap in the workforce within the Middle East and North Africa (MENA) region, including within the Gulf Cooperation Council (GCC) countries, could add $ 2.7 trillion to the region's economy by 2025, according to a recent research report titled Gender Diversity on Boards in Gulf Cooperation Council Countries.
State Street Global Advisors, the firm that produced the report, examined 172 blue-chip companies across the GCC region.
The findings of the research showed that one-third of the firms examined have at least one female board member, representing a 130 percent increase over the last three years.
The UAE, Bahrain, and Saudi Arabia have made greatest progress in terms of board leadership-level gender diversity, the report stated.
"We are especially concerned with ensuring effective independent board leadership, which
involves achieving the right skill sets as well as a diversity of views, including gender diversity, on boards, "stated the report authored by Holly Fetter, assistant vice president of Asset Stewardship; Aneta McCoy, officer, Asset Stewardship; Vidhyaa K, senior associate, Asset Stewardship; and Philip Vernardis, Vice President, Asset Stewardship at State Street Global Advisors.
The firm's Fearless Girl campaign has inspired companies and shareholders worldwide to focus on board diversity and join the firm's in our call to action.
Close to 900 companies have been identified by State Street Global Advisors for responding to its call by adding a female director.
The firm believes that directors have an important role to play in increasing gender diversity on their boards and throughout their organizations, and have included guidance to help facilitate these efforts in the GCC countries.
SSGA's focus on the GCC region is supported by ongoing socio-economic reforms in the GCC countries, aimed at unlocking opportunities to increase female economic empowerment and participation in the labor force, and the 2018 decisions of index providers FTSE and MSCI to include Saudi Arabia, Kuwait, UAE and Bahrain in their emerging markets indices.
"We expect that over time, as more international investors increase their exposure to the GCC's equity markets, listed companies in the region will face more pressure to improve their governance standards and gender diversity across all levels within organizations," the report added.
Key challenges to bridging the gender gap
The research report also comprised feedback from regional non-profits, including the Middle East Investor Relations Association and the GCC Board Directors Institute, which provided additional insight into some of the obstacles to gender parity in board representation.
The disparity in the nominating process to boards, inclusion in training programs, sponsorships from firms, and networking options were cited as key challenges to bridging the gender gap in board representation.
"In some countries, the legal frameworks for nominating board candidates do not grant boards the authority to nominate director candidates, thus leaving nominating committees dis-empowered in terms of board gender diversity," the report stated.
Although companies often define board eligibility criteria that are inclusive of
women, there is a widespread lack of board training available to female board candidates.
This gap is being bridged by non-profits that offer training programs to equip women with proper communication skills in addition to other educational programs on corporate governance and industry specific topics.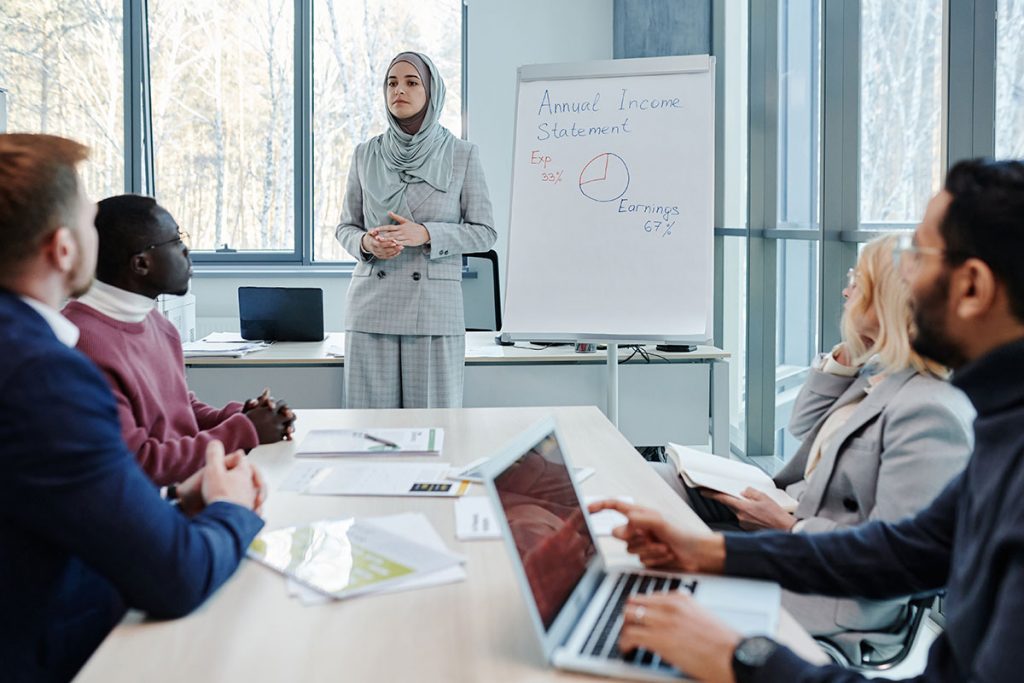 In addition, unlike men, women in the region find it more challenging to receive
sponsorship from their companies, the report stated. Often, they have to fund their own board nomination process, the report stated.
To overcome these challenges, State Street Global Advisors has developed a framework to help facilitate greater gender diversity within organizations.
The framework calls for companies and individuals to:
Assess the current level of gender diversity on the board and within management ranks.
Establish goals aimed at enhancing the level of gender diversity on the board and senior management.
Identify "diversity champions" on the board and within management who would support initiatives to meet established goals.
Address behavioral bias in the director search and nomination process, including expanding the search for potential director candidates beyond existing director networks.
Consider female directors for leadership positions and on key board committees.
Enhance transparency and communication with investors on the board's position on gender diversity and report on progress against established goals.
For all the latest business news from the UAE and Gulf countries, follow us on Twitter and Linkedin, like us on Facebook and subscribe to our YouTube page, which is updated daily.