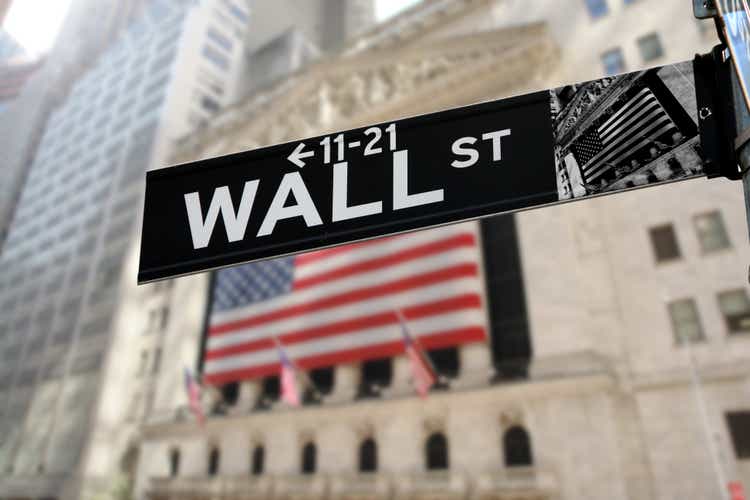 Wall Street showed a mixed performance in the final hours of trading on Friday, as investors looked for direction amid a lack of clear near-term catalysts. The market continues to fret about looming Federal Reserve tightening and ongoing uncertainty about the economy.
The Dow continued to show solid gains during the afternoon. However, the S&P 500 has trailed back towards the flat line and held only a slight gain going into the final hours of the session, although cyclical sectors provided the index support. Skepticism about technology put pressure on the Nasdaq.
The Dow (DJI) + 0.7% is the best performer with help from price gains in Home Depot. The S&P (SP500) is + 0.1% and the Nasdaq (COMP.IND) is -0.9%off its lows.
Seven of the 11 S&P sectors are higher, led by Energy and Financials. Info Tech is leading the decliners with chips and chip equipment stocks struggling.
Rates are higher on the day, with the yield curve continuing to steepen after last week's inversion. The 10-year Treasury yield is up 6 basis points to 2.71%. The 2-year yield is up 4 basis points to 2.51%.
The 2s-10s curve spread sits at around 20 basis points amid big swings, having gone from +23 basis points two weeks ago to -8 basis points last Friday.
The recent "yield curve steepening should not be viewed in a vacuum," Deutsche Bank's Jim Reid said. "The fundamental outlook has not changed dramatically over that time span. Instead, this likely reflects the elevated rates volatility environment we currently sit in. This, all before QT has even begun."
There continues to be concerns about a hard land, with BofA saying a recession shock is coming.
"US recession risks have risen this week, with signs of a more aggressive Federal Reserve policy increasing risks of policy error," UBS 'Paul Donovan said. "Recession risks remain below 50% – mainly because Fed President Bullard is not setting policy (Bullard was calling for rapid, dramatic interest rate increases)."
Among active stocks, transport names are under pressure after a downgrade of several stocks from BofA.