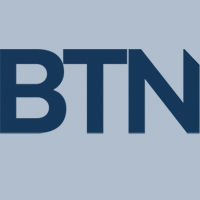 US CDC Restructures Covid-19 Travel Warning System
The US Centers for Disease Control and Prevention on Monday updated its warning level policy for international travel, now reserving its Level 4 warning only for instances of extreme Covid-19 threats.
A Level 4 warning, at which the CDC advises travelers not to visit regardless of vaccination status, now indicates "special circumstances, such as rapidly escalating case trajectory or extremely high case counts, emergence of a new variant of concern, or healthcare infrastructure collapse, "according to the CDC. The other levels still will be determined by case counts and incidents during a 28-day period.
"With this new configuration, travelers will have a more actionable alert for when they should not travel to a certain destination, regardless of vaccination status, until we have a clearer understanding of the Covid-19 situation at that destination," the CDC said in a media statement.
Prior to the change, the CDC's Level 4 list still covered about 90 countries and destinations, including most of Europe. As of Monday afternoon, no destinations were listed at Level 4, and more than 120 were listed at Level 3, at which the CDC recommends unvaccinated travelers avoid travel.
Ending the "avoid travel" advisories was one of the recommendations of US Travel Association president and CEO Roger Dow in a letter to White House Covid-19 response coordinator Ashish Jha last month. "The CDC should ensure that Americans are not dissuaded from traveling to any place with Covid-19 case rates that are equal to, or less than, the case rates prevailing in the US," Dow said in the letter
The US Centers for Disease Control and Prevention on Monday updated its warning level policy for international travel, now reserving its Level 4 warning only for instances of extreme Covid-19 threats. A Level 4 warning, at which the CDC advises travelers not to visit regardless of vaccination status, now indicates "special circumstances, such as rapidly…