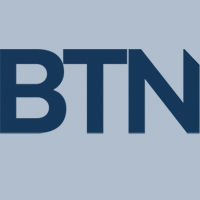 Cathay Pacific Launches Corp. SAF Purchase Program
Cathay Pacific has launched a program to allow corporate customers to purchase certified sustainable aviation, the carrier announced this week. Cathay Pacific will use the fuel for flights departing Hong Kong International Airport, letting clients reduce their Scope 3 carbon emissions, according to the carrier.
Cathay claims it is the first major corporate SAF program in Asia, and last year announced a 10 percent SAF total fuel use target by 2030.
The carrier said it is piloting the program with eight customers: Asian insurance company AIA, the Airport Authority Hong Kong, DHL Global Forwarding, HSBC, Kintetsu World Express, PwC China, Standard Chartered and Swire Pacific.
The fuel used for this program is made from used cooking oil and animal fat waste, and is supplied by PetroChina and Shell.
Several carriers during the past year have added sustainability programs for corporate clients, including American Airlines, Delta Air Lines and United Airlines adding SAF purchase agreements; Southwest Airlines' Green Incentive Program; JetBlue's sustainability program; and Air Canada's client carbon reduction program.
Cathay Pacific has launched a program to allow corporate customers to purchase certified sustainable aviation, the carrier announced this week. Cathay Pacific will use the fuel for flights departing Hong Kong International Airport, letting clients reduce their Scope 3 carbon emissions, according to the carrier. Cathay claims it is the first major corporate SAF program…