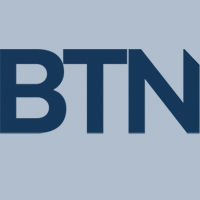 Amex M&E Adds Event Sustainability Advisory, Calculator
American Express Meetings & Events last week announced new services to support clients' carbon-reduction targets for in-person meetings.
The Sustainable Meetings Program provides advisory services to assess current carbon emissions associated with events and partners to design an end-to-end meetings management strategy and supporting systems, metrics and reporting aligned with the client organization's overall corporate sustainability goals, according to Amex M&E, which is a division of travel management company American Express Global Business Travel. Carbon Neutral Events uses a proprietary Amex GBT carbon calculator that helps organizations reduce, measure and offset event emissions. Both are charged to clients as add-on services.
The meetings solutions are the latest sustainability rollout for Amex GBT, which have included a recent sustainable aviation fuel partnership with Shell Aviation and a responsible hotel sourcing initiative with Cvent. In November, the company launched the Green Compass dashboard to model effects of travel policy changes. The company itself in 2021 committed to a Science Based Target Initiative and achieving net-zero emissions by 2050.
American Express Meetings & Events last week announced new services to support clients' carbon-reduction targets for in-person meetings. The Sustainable Meetings Program provides advisory services to assess current carbon emissions associated with events and partners to design an end-to-end meetings management strategy and supporting systems, metrics and reporting aligned with the client organization's overall corporate…