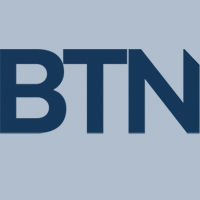 ATPI Grows German Footprint with Lufthansa City Center Partnership
UK-based travel management company ATPI has expanded its presence in Germany via a partnership with travel agency franchise company Lufthansa City Center, the TMC announced.
The agreement will enable clients of both APTI and LCC to access the other's respective network. LCC's network consists of about 500 corporate- and leisure-travel-focused offices, including about 270 offices for medium-sized agencies within Germany, and ATPI has a growing global network. The agreement further builds ATPI's German network following last year's acquisition of Hamburg Süd Reiseagentur, which was an LCC franchise.
LCC clients will also benefit from ATPI's technology offerings, which will "create a bespoke tech stack based on their global footprint, business culture and individual needs," according to LCC International managing director Martina Groenegres.
UK-based travel management company ATPI has expanded its presence in Germany via a partnership with travel agency franchise company Lufthansa City Center, the TMC announced. The agreement will enable clients of both APTI and LCC to access the other's respective network. LCC's network consists of about 500 corporate- and leisure-travel-focused offices, including about 270 offices…