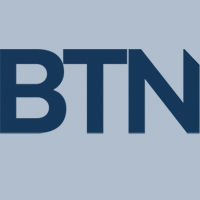 Hertz Plans for 3,000 Electric Vehicles by Year-End
Hertz Global Holdings currently has electric vehicles and charging stations deployed across more than 30 markets, and it plans to have about 3,000 electric vehicles across 80 markets by year-end, CEO Stephen Scherr said Wednesday during the company's first-quarter earnings call. These cars "command higher pricing and draw lower economic costs," he added.
Scherr also noted a "developing phenomenon," also cited in February by former Hertz interim CEO Mark Fields, that electric vehicles have "great appeal" to corporate clients. Corporations' employees rent the cars, but "EVs [are] satisfying their own [environment, social and governance] and carbon-footprint objectives, "said Scherr, who stepped into his role Feb. 28." That is an interesting dynamic. "
The company is accelerating the addition of electric vehicles, among other actions, to meet demand that materially exceeds supply, "which is reflected in pricing," Scherr said.
Hertz reported total first-quarter 2022 revenue of $ 1.8 million, up 40 percent year over year, and adjusted net income of $ 403 million versus a loss of $ 52 million one year prior. It also expanded its fleet to about 481,200 vehicles from 367,600 as of Jan. 31, 2021, for a 31 percent increase. Vehicle utilization remained steady at 75 percent during the quarter versus 76 percent for Q1 2021.
In the Americas, quarterly revenue totaled $ 1.56 billion, up 61 percent year over year. The region's fleet expanded to about 373,200 vehicles compared with 300,600 last year, a 32 percent increase. Vehicle utilization remained unchanged at 76 percent.
Hertz's international segment reported $ 252 million in revenue, up 36 percent from $ 186 million reported as of Jan. 31, 2021. The company expanded its international fleet by 25 percent to nearly 83,600. Vehicle utilization decreased, however, to 68 percent compared with 75 percent one year prior.
Despite the strong results, corporate and international inbound segments remain "considerably below pre-pandemic levels," Scherr said, adding that corporate bookings are currently about 63 percent of 2019 levels while international inbound bookings are at about 35 percent. "There is still considerable demand that can be recovered to get to a normal state of affairs," he said.
Overall, the first quarter was bifurcated. The first six weeks were softer than expected due to the impact of the Covid-19 omicron variant and lower volumes, Scherr said. Demand began to rebound in late February, and "March was the first month since the onset of the pandemic where revenue exceeded 2019 levels," he said. "We are seeing that momentum continue into April."
Rentable utilization improved from 66 percent in January to 80 percent in March. "That's a good indicator of that momentum as well as a reflection of stability in demand," Scherr added.
Hertz on Wednesday also announced that Ned Ryan would join the company as chief product development officer, effective May 9. Ryan will "oversee efforts to deliver connected products and technology to enhance the customer experience," according to the company. Ryan founded and sold Breeze, a flexible ridesharing financing platform, and Canvas, a vehicle subscription service. Most recently he worked at Ford on new, digitally connected mobility businesses, according to Hertz.
RELATED: Hertz Q4 2021 earnings
Hertz Global Holdings currently has electric vehicles and charging stations deployed across more than 30 markets, and it plans to have about 3,000 electric vehicles across 80 markets by year-end, CEO Stephen Scherr said Wednesday during the company's first-quarter earnings call. These cars "command higher pricing and draw lower economic costs," he added. Scherr also…