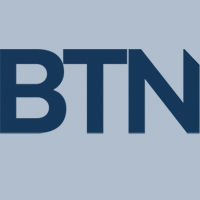 Wyndham Wins Infrastructure-Driven Deals in Q1, Sets Sights on More
Driven by an uptick in government infrastructure activity, Wyndham Hotels & Resorts' domestic business segment contributed 16 percent more hotel revenue than it did in first quarter 2021, executives said during a Tuesday earnings call. "Over half of our negotiated corporate business accounts that we signed in the first quarter were infrastructure related," said Wyndham president and CEO Geoff Ballotti.
Overall, infrastructure-related and other essential business travel was a major contributor to Wyndham's successful first quarter. "Strong leisure and everyday business travel demand drove RevPAR 4 percent above 2019 levels domestically," said Ballotti in a statement released prior to the call.
Wyndham executives estimated the $ 1.2 trillion infrastructure bill passed by Congress in November would bring new accommodations-related spend of $ 550 million, posing a huge opportunity. Ballotti noted that the company's sales teams were in a position to take advantage.
"One of the things we made sure not to do during the pandemic was say goodbye to our best franchise — global sales and field sales teams, and we were able to retain," said Ballotti. "And not only that, we are adding more of those salespeople to our GSO and field sales teams today to sign accounts who we know will be contracting for this important really important work."
Wyndham executives highlighted several other initiatives that will impact business travel: Strong uptake for the company's new Echo extended-stay brand, which opened its first property in March and already has deals for 50 more locations; an aggressive launch initiative for the Wyndham mobile app, which Ballotti said has already "reduced staffing levels" for locations that have adopted its check-in, check-out and mobile room key functions; and new minimum sustainability requirements for all Wyndham franchisees to achieve by April 2023.
First Quarter Performance Highlights
Wyndham reported revenue for first quarter 2022 at $ 316 million, an increase of 36 percent over Q1 2021. That figure was largely driven by US domestic travel, where revenue per available room reached $ 42.11, a 38 percent increase over first quarter 2021 and reaching 104 percent of the same period in 2019. Worldwide revenue per available room in first quarter 2022 was $ 34.06, a 39 percent increase over first quarter 2021 and 4 percent shy of first quarter 2019. Looking at April month-to-date figures, executives said the company saw accelerating performance, particularly in the US
Wyndham's global development pipeline in the first quarter had about 1,600 hotels and roughly 204,000 rooms. Ballotti said, "Room openings grew 50 percent more than last year, putting us solidly on track with our full-year net-room growth guidance."
Driven by an uptick in government infrastructure activity, Wyndham Hotels & Resorts' domestic business segment contributed 16 percent more hotel revenue than it did in first quarter 2021, executives said during a Tuesday earnings call. "Over half of our negotiated corporate business accounts that we signed in the first quarter were infrastructure related," said Wyndham…