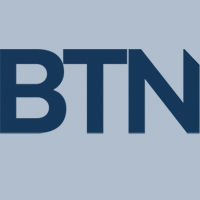 Accor to Bring 1,300 Jo & Joe Hotels to China
Accor Hotels and Resorts in collaboration with its upscale Ennismore brand last week announced it has committed to opening at least 1,300 of its Jo & Joe lifestyle hotels in China.
Jo & Joe currently operates in France, Austria, Colombia and Brazil. The new initiative will bring more than 100,000 Jo & Joe rooms to China.
According to Accor, the launch is part of a long-term franchise agreement for Funyard Hotels and Resorts to be the exclusive strategic partner of the Jo & Joe brand in China.
Funyard is a subsidiary of Country Garden Holdings, one of China's largest property developers. The Accor agreement is not Funyard's first deal in the region. The company struck a deal with Hilton in 2020 to build 1,000 Home2Suites in China. The first property from that partnership opened in December in Shenzhen.
Meanwhile, Accor and Ennismore are forging ahead to bring several more brands, including Tribe, Mondrian and Orient Express, to Greater China, in addition to the numerous flags like Fairmont, Novotel, Raffles and Sofitel already in the market. Project signings made by the hotelier in 2021 have thus far yielded more than 520 hotels in operation with an additional 350 under development.
___________________
[Correction: A previous version of this article was unclear about what brands Accor and Ennismore were introducing to the Greater China market versus the brands already in the market. BTN regrets the error.]
Accor Hotels and Resorts in collaboration with its upscale Ennismore brand last week announced it has committed to opening at least 1,300 of its Jo & Joe lifestyle hotels in China. Jo & Joe currently operates in France, Austria, Colombia and Brazil. The new initiative will bring more than 100,000 Jo & Joe rooms to…