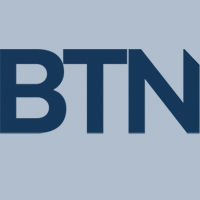 'Sustained' Demand Increase Boosts Accor's Q1
The Accor Group realized revenue € 701 million in the first quarter of 2022, an 85 percent gain over the same period in 2021, but still 23 percent behind the first quarter of 2019.
Globally Accor reached occupancy rates of 46.9 percent, a 17.9 percent decrease from the first quarter of 2019. Average daily rate for the first quarter was € 88, a 3 percent rise from 2019. The company noted pricing has been above 2019 levels for four consecutive quarters, but partially driven by inflation. Systemwide revenue per available room was € 41 for the quarter, a 25.3 percent decrease from the same period in 2019.
Company executives pointed to the Covid-19 omicron variant as early drag on first quarter performance, particularly in Europe and somewhat in the Americas, but also labeled the variant a "brief hiccup" in an otherwise promising start to 2022.
The company in a statement "a sustained increase in the number of business and leisure domestic guests." Accor president and CEO Sébastien Bazin in a statement released prior to the call said the company had "confidence that our performance will continue to improve month after month, with prices already above 2019 level."
International travel continues to lag domestic by a large margin, according to Deputy CEO and CFO Jean-Jacques Morin. In the earnings call, he cited international travel for Q1 2022 as "minus 48 percent" compared to Q1 2019. As global borders continue to open, however, he predicted more robust recovery. He cited Germany, where RevPAR was down 62 percent in the first quarter of 2022 compared to the same period in 2019. After restrictions were lifted for April, he said, "You see the very strong rebound of Germany."
Performance by Region
India, Africa, the Middle East and Turkey topped Accor's performance roster with RevPAR 8 percent above the first quarter of 2019, with a big boost from Dubai's World Expo.
RevPAR for the Americas reached € 53, a 14 percent drop from Q1 2019. South America outperformed all other regions with RevPAR surpassing the same quarter of 2019 by 5 percent, driven by strong business travel demand in the region, according to Accor. RevPAR for North and Central America remained down 22 percent from 2019 levels, but executives noted strong business travel return after omicron doused demand in January.
Restrictions in Europe continued to dampen demand recovery at the start of the year. First-quarter RevPAR was 21 percent off 2019 levels for Southern Europe. Paris lagged smaller cities in the region due to continued absence of international business travelers, but Accor noted an uptick later in the quarter as that segment returned. Northern Europe was further off the recovery map, with RevPAR down 38 percent from 2019, with regional cities outperforming larger metropolises like London. First quarter RevPAR for both Europe regions were slightly below Q4 2021.
First-quarter RevPAR in the Asia-Pacific region improved from the fourth quarter of 2021 but was 43 percent off its Q1 2019 performance. Accor's Southeast Asia RevPAR was down 55 percent compared to Q1 2019, and China dropped 42 percent below its Q1 2019 level. Accor, which has announced a development push throughout Greater China, called the latter "bleak" and attributed it to the country's "zero-covid" policies. Morin struck a more upbeat tone on China, referencing numbers not specifically discussed on the call.
Pipeline and Development
At the close of the first quarter of 2022, Accor opened 26 hotels, representing about 3,700 rooms, for a network net growth of 2.5 percent over the first quarter of 2021. It now has 5,304 hotels with about 777,800 rooms in its global portfolio, with 540 hotels with about 102,100 rooms in the Americas. For 2022, Accor forecast 3.5 percent net growth in the network. Openings are expected to accelerate as of the second quarter.
The Accor Group realized revenue € 701 million in the first quarter of 2022, an 85 percent gain over the same period in 2021, but still 23 percent behind the first quarter of 2019. Globally Accor reached occupancy rates of 46.9 percent, a 17.9 percent decrease from the first quarter of 2019. Average daily rate…