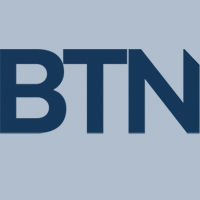 WestJet, Air Transat Launch Transatlantic Codeshare
Canadian carriers WestJet and Air Transat have launched a new transatlantic codeshare, the companies announced Thursday.
WestJet's code is now active for sale on select Air Transat flights to and from France, Italy, Spain, Portugal, Switzerland and Croatia via connections through Toronto and Montreal for flight dates beginning May 17, according to the companies. Air Transat's code will be activated on May 4 on select WestJet flights to and from 14 Canadian cities and Boston and New York-LaGuardia via Toronto and Montreal for connection to European destinations.
Once activated, WestJet and Air Transat customers will have a single purchase for connecting flights, the ability to check-in for all flights at their first destination and baggage checked through to their final destination, according to the companies.
Canadian carriers WestJet and Air Transat have launched a new transatlantic codeshare, the companies announced Thursday. WestJet's code is now active for sale on select Air Transat flights to and from France, Italy, Spain, Portugal, Switzerland and Croatia via connections through Toronto and Montreal for flight dates beginning May 17, according to the companies. Air…