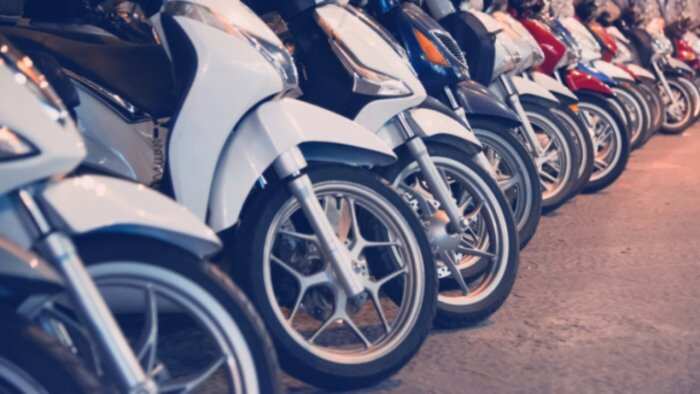 Bajaj Auto, Hero MotoCorp, TVS Motor gain in April amid improved two-wheeler demand; brokerages list positives, headwinds for sector
Two-wheeler companies including Bajaj Auto, Hero MotoCorp, TVS Motor Company gained from improved demand in April 2022 due to the festive and ongoing marriage season, Motilal Oswal said in its report. Eicher Motors, which manufactures its flagship Royal Enfield bikes was also among the gainers. It is in contrast with the other automobile segments, this report noted.
According to the Motilal Oswal report, "Demand improved in April 2022 amid the festive (Navratri) and ongoing marriage season, which started around 20th April 20 22). Besides, improvement in cash flows in the rural economy due to the Rabi corp harvesting is supporting the demand revival. "
Moreover, the recent fire incidents related to some electric scooters are also benefitting the ICE Scooters, the brokerage said in its report on the sector, adding that the inventory in the system has normalized to 30-45 days as compared to an average of 40- 60 days in the last few months.
Improvement in RE's supply chain is helping to improve its sales, Motilal said. "Classic 350 and Meteor still have a waiting period due to an improvement in demand."
The brokerage expects wholesales for Bajaj Auto 2Ws to decline by around 11 per cent YoY but grow by around 37/30/32 per cent for TVS Motors 2W / Hero MotoCorp / RE respectively.
However, the overall volumes of all these four auto companies declined during the quarter on a year-on-year basis, as per Centrum Broking.
Bajaj Auto announced on Wednesday that its consolidated net profit for the fourth quarter ended March 31, 2022, fell by 2% to Rs 1,526 crore as compared to Rs 1,551 crore in a year-ago quarter. And, its total income from operations fell to Rs 7,975 crore in Q4FY22 as against Rs 8,596 crore YoY.
While the revenue / profit of Hero Moto and TVS Motors is also expected to decline / flat sequentially, Centrum Broking said in its preview expectations. While the EBITDA margin is expected to improve sequentially on better mix, it added.
It said, "The auto sector continues to be impacted by higher input costs and a slowdown in rural demand. Input costs like Aluminum, Crude, and precious metals have risen sharply in the quarter thanks to the Russia-Ukraine war, whereas, Steel and Rubber prices have come off a little. "
.
Two-wheeler companies including Bajaj Auto, Hero MotoCorp, TVS Motor Company gained from improved demand in April 2022 due to the festive and ongoing marriage season, Motilal Oswal said in its report. Eicher Motors, which manufactures its flagship Royal Enfield bikes was also among the gainers. It is in contrast with the other automobile segments, this…