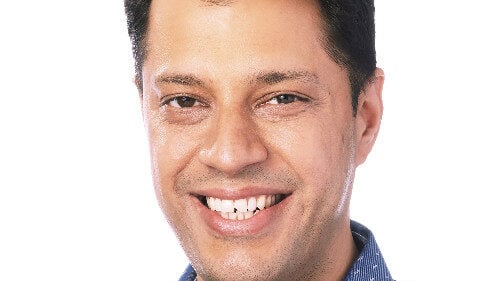 Amazon Music exec Sahas Malhotra joins JioSaavn as CEO
Sahas Malhotra has been named CEO of India-born audio streaming platform, JioSaavn.
Sahas Malhotra is replacing former CEO and JioSaavn co-founder Rishi Malhotra, who left the company in March to join podcast firm Luminary as its CEO.
Prior to founding Saavn, Rishi Malhotra served as a Vice President at HBO, and from 2003 to 2008 he built and launched HBO On Demand.
He also worked on the critically-acclaimed HBO series The Wire.
JioSaavn's new CEO Sahas Malhotra has worked at Amazon since 2006, most recently as its Director, Amazon Music – India.
Before Amazon, Sahas held a Sr. Vice President role at the Indian music record label and film production company Tips Industries.
He also worked at Sony Music Entertainment India from 1998 until October 2010, most recently as Director – Digital & New Business.
Rishi Malhotra co-founded Saavn in 2006.
The platform was originally called BODVOD Network, and specialized in distributing Bollywood records to music services in North America.
JioSaavn, now one of India's largest music streaming platforms, was born after music service JioMusic merged with Saavn in a reported $ 1bn deal in November 2018.
Ahead of that merger, JioMusic parent Reliance Industries Limited (RIL) acquired a stake in Saavn worth over $ 100 million.
---
In 2021, Merlin, a global digital rights agency for the world's independent label sector, extended its music licensing partnership with JioSaavn.
The deal marked the first renewal between the two parties since Saavn merged with JioMusic.
JioSaavn also entered into a long-term exclusive partnership with the Los Angeles-based Triller in 2020, a deal it said at the time will drive "growth and subscribers for both services".Music Business Worldwide
Sahas Malhotra has been named CEO of India-born audio streaming platform, JioSaavn. Sahas Malhotra is replacing former CEO and JioSaavn co-founder Rishi Malhotra, who left the company in March to join podcast firm Luminary as its CEO. Prior to founding Saavn, Rishi Malhotra served as a Vice President at HBO, and from 2003 to 2008…