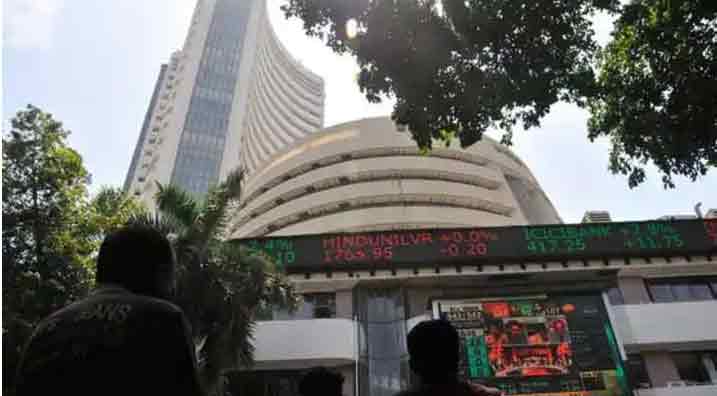 Opening Bell: Nifty near 17,100, Sensex gains more than 150 points; FMCG, realty stocks shine
Snapping a two-day losing streak, the domestic equity market opened with modest gains on Wednesday. The broader Nifty50 opened near 17,100, while the Sensex gained more than 150 points. The benchmarks opened at 17,096.60, 57,124.91 respectively. Following headline indices, Nifty midcap and small cap indices too started nearly 0.4% higher on Wednesday.
Sectorally, buying interest was seen in FMCG and Realty stocks, while IT, pharma, health care and consumer durables witnessed selling pressure.
In the pre-open, the Sensex gained by nearly 150 points as IndusInd Bank traded in the positive and HDFC Bank declined, while all other stocks remained neutral after
The Nifty is consolidating in a narrow band of 17,300-17,000 since 11 sessions and Index took support from the lower end of the consolidation band, "said Viraj Vyas, Technical and Derivatives analyst at Ashika Broking
"The Index is not attempting a faster retracement of fall and lack of intent to attempt such a retracement, while retesting of the 16,800-17,000 zone might result in a breakdown in price action," he added.
Meanwhile, Asian markets were trading mixed on Wednesday morning as SGX Nifty Futures on the Singaporean exchange gained nearly 100 points, while Hang Seng Index at the Hong Kong Exchange dropped more than one per cent.
Earlier, on Tuesday, all major US indices closed with gains ahead of crucial Fed Policy announcements on Wednesday. Dow Jones gained 67 points, Nasdaq settled higher by 28 points and S&P 500 gained more than 20 points on Tuesday.
.
Snapping a two-day losing streak, the domestic equity market opened with modest gains on Wednesday. The broader Nifty50 opened near 17,100, while the Sensex gained more than 150 points. The benchmarks opened at 17,096.60, 57,124.91 respectively. Following headline indices, Nifty midcap and small cap indices too started nearly 0.4% higher on Wednesday. Sectorally, buying interest…