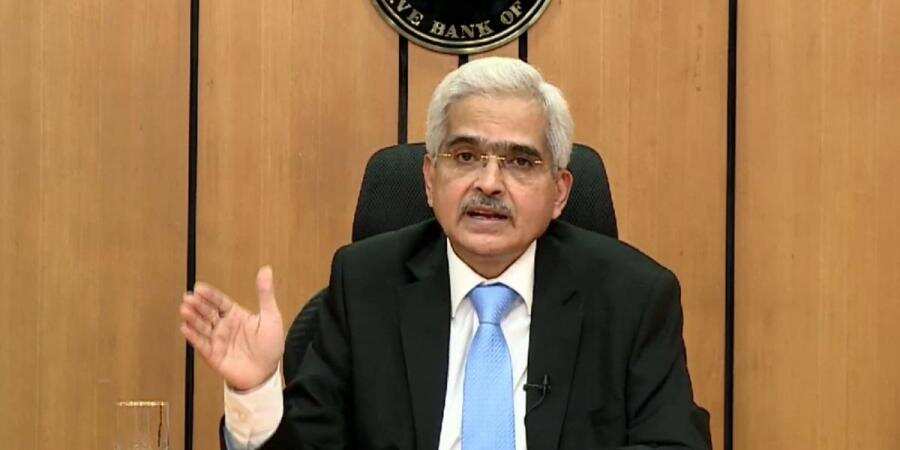 RBI hikes benchmark interest rate by 40 bps to 4.40% in an unscheduled policy review to contain inflation
The Reserve Bank of India (RBI) has hiked benchmark interest rate by 40 bps to 4.40 pc in an unscheduled policy review with a view to contain inflation.
Geopolitical tension pushing inflation, says RBI Governor Shaktikanta Das after Monetary Policy Committee unscheduled rate review meeting.
See Zee Business Live TV Streaming Below:
Governor said that RBI had announced intention to withdraw accommodative stance.
Shortages, volatility in commodities and financial markets are becoming more acute, the RBI Governor said on Wednesday.
RBI's MPC decides unanimously to continue with accommodative monetary policy stance.
Global economic recovery is losing momentum: RBI Governor.
The Reserve Bank on Wednesday announced a hike in cash reserve ratio (CRR) by 50 basis points to 4.5 per cent, effective May 21, which will take out Rs 87,000 crore liquidity from the system.
The decision was announced by RBI Governor Shaktikanta Das after an off-cycle meeting of the rate-setting panel – Monetary Policy Committee (MPC).
CRR is a percentage of a bank's total deposits that it needs to maintain as liquid cash.
Ajit Kabi, Banking Analyst at LKP Securities
"RBI has raised the repo rate by 40bps with immediate effect and CRR by 50bps by 21st May 2022. The rate hike was much-anticipated factoring rise in food and general inflation. The rate hike is likely to shrink liquidity in the economy overall. As per as the banks are concerned the cost of funds is likely to increase so does the cost of deposits. It may translate into NIMs pressure. However, a quick increase in MCLR May control the NIMs squeeze "
Inputs from PTI
.
The Reserve Bank of India (RBI) has hiked benchmark interest rate by 40 bps to 4.40 pc in an unscheduled policy review with a view to contain inflation. Geopolitical tension pushing inflation, says RBI Governor Shaktikanta Das after Monetary Policy Committee unscheduled rate review meeting. See Zee Business Live TV Streaming Below: Governor said that…