A look at past Bitcoin meltdowns
Experts in the industry have said that unless governments make tougher regulations, cryptocurrencies could pose a systemic risk to the global financial system. Since its journey is always a rollercoaster ride, cryptocurrencies are often linked to volatility. But since last year, her journey has picked up momentum with many prominent businesses supporting her march.
Cryptocurrency assets have exploded nearly 200% from under $800 billion to $2.3 trillion in 2021 alone.
Sir Jon Cunliffe, vice-president of the Bank of England, said that cryptocurrencies could trigger a financial meltdown similar to the 2008 financial crash caused by subprime mortgages of around US$1.2 trillion.
Experts said that the crypto market is pushing $2.3 trillion in market cap, which, though small compared to the $250 trillion global financial market, could cause a global financial recession.
The governor said that the crypto market is one of the rapidly growing and volatile markets that is starting to connect with the traditional financial system. As the crypto market is an unregulated market, it needs to be followed urgently.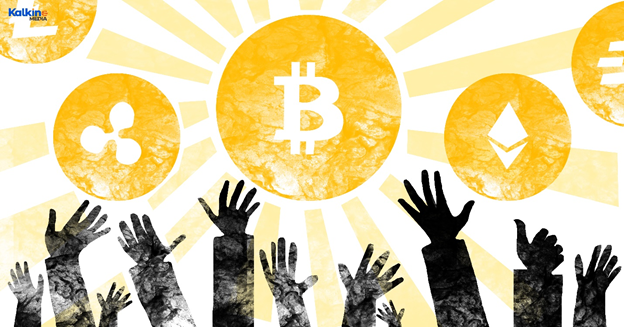 Source: Copyright © 2021 Kalkine Media
According to the latest data released by the UK's Cambridge Center for Alternative Finance, the US has become the leading Bitcoin mining hub after China asked banks to stop facilitating transactions and imposed bans on crypto mining, resulting in a 38% drop in mining worldwide.
In September 2019, China was the leading crypto mining hub with more than three-quarters of all crypto mining, but now its share has reached zero.
As crypto mining needs enormous computing power that uses massive amounts of electricity and contributes to global emissions, miners are looking for cheap electricity to fuel the boom in the virtual currency, which has soared to a record high again after losing almost 53% between April and July. The all-time high is around $65,000.
Bitcoin has been going through a bull run for the past few days as it hit $55,000 with a market cap of US$2.3 trillion last week, a long bull run is predicted by market participants.
On October 14, Bitcoin was priced at US$57,981.08, up 4.81% in the last 24 hours, but has gained 5.48% in the past seven days to a market cap of US$1.09 trillion.
Birth of Bitcoin
Bitcoin is the first established decentralized digital currency based on blockchain technology that manages and records all transactions and adds blocks in a sequential chronological order and is not controlled by any central authority. Bitcoin was created in 2009 by someone known as Satoshi Nakamoto, who mailed a peer-to-peer Electronic Cash System to a cryptography mailing list in the wake of the 2008 economic recession.
Also read: Could Bitcoin surpass Apple's market cap in 2022 after Facebook?
Past Bitcoin meltdown
In 2009, Bitcoin software went public and was valued for the first time in 2010 when programmer Laszlo Hanyecz decided to buy two pizzas for 10,000 Bitcoins, when their price rose from just a fraction of a cent to $0.08. Since then, bitcoin prices have experienced several rallies and crashes.
But in 2011, Bitcoin started to gain popularity and many altcoins began to be traded. In the same year, Bitcoin prices rose 3,200% from $1 in April to $32 in June. Then in November their prices dropped to $2, and then from $4.80 in May to $13.20 in August 2012.
In 2013, Bitcoin experienced two price bubbles. The first of the price drop occurred when the price dropped from $1,000 to $300 at the beginning of April, with many investors taking huge losses. Then, in December, bitcoin prices reached $1,156.10, and then three days later, prices fell to $760. These rapid changes in prices signaled the start of multiple collapses in the coming years.
Then in 2014, Bitcoin became an attractive source for criminals, and the world's largest crypto exchange Mt.Gox shut down its operations and the owners of 850,000 Bitcoins worth $450 million were never seen again.
At the beginning of 2017, Bitcoin prices soared to $1,000 and reached $20,089 by the end of the year, with its market cap rising from $11 billion to $300 billion. Bitcoin gained popularity as governments around the world started creating their own digital currencies to compete with bitcoin. After the rally, bitcoin prices dropped back to $3,200 in 2018, recording a 625% loss.
In mid-June 2019, prices again climbed above $10,000, but in December prices fell again to $7,112.73.
In 2020, global economies were shut down due to the pandemic, but bitcoin prices once again entered volatility. At the beginning of 2020, bitcoin was trading at $7,200 and its prices rose 224% to $18,353 and even higher. 2021 has been the best, despite being one of the most volatile years in bitcoin history. In April, bitcoin prices hit an all-time high of $65,000 from $40,000 in January, but between April and July, prices fell again by 50% to $32,000.
Also read: Is Bitcoin waiting for a big drop after the pump?
.