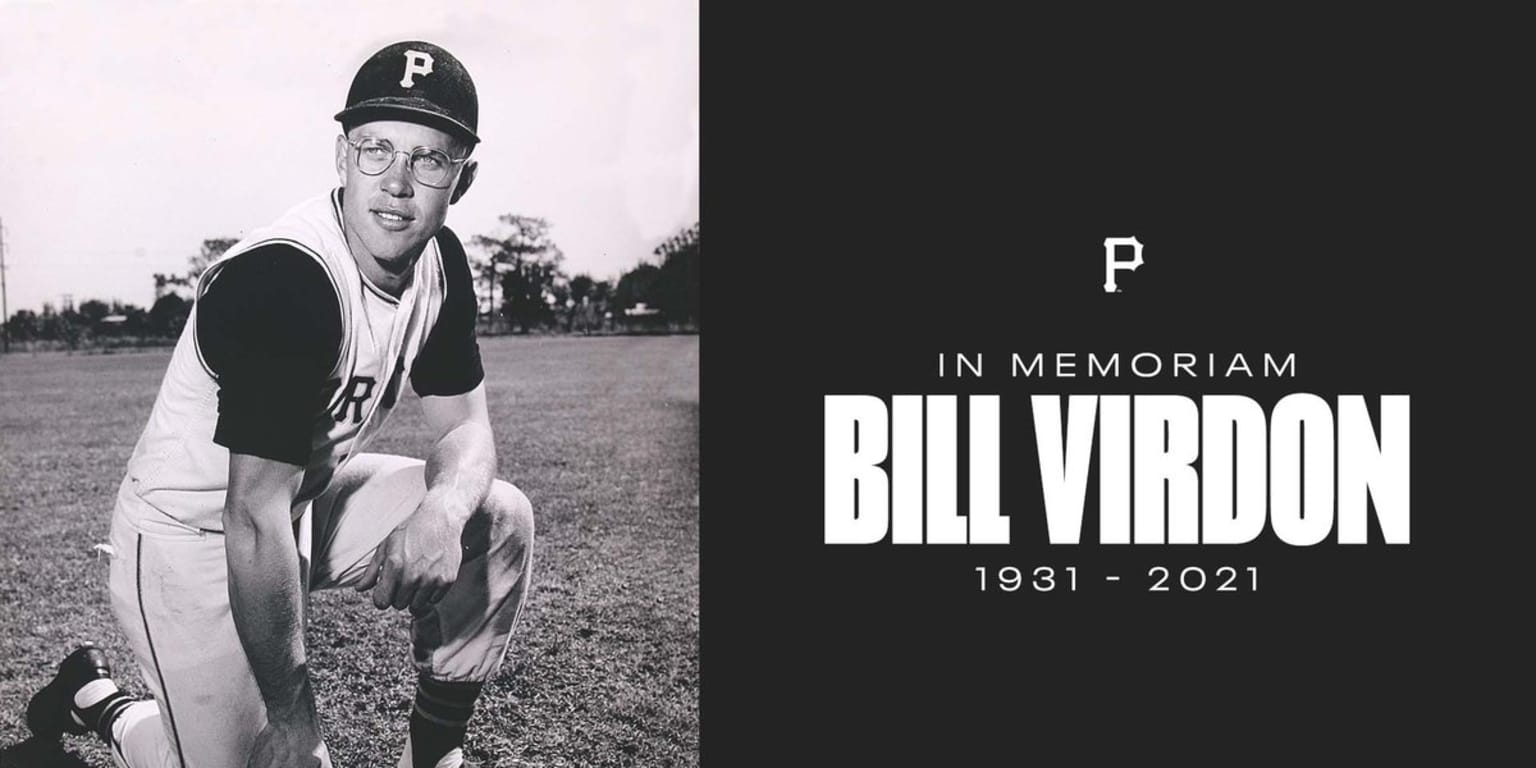 Bill Virdon, a World Series champion away player for the Pirates and longtime MLB manager, died Tuesday, Pittsburgh confirmed. He was 90 years old.
Virdon, a native of Missouri, began his MLB career with the Cardinals, with whom he won the 1956 NL Rookie of the Year Award by hitting .281 with 17 homeruns in 144 games. His name, however, is synonymous with the Pirates; his 1,376 games played as the outfielder ranks as the sixth-most in franchise history.
"Bill Virdon was a man who took great pride in being a member of the Pittsburgh Pirates family," Pirates President Bob Nutting said in a statement. "Every fan who followed our 1960s team will always remember the instrumental role he played in bringing a third World Series championship to the city of Pittsburgh."
In the first game of the World Series against the Yankees, Virdon ensured that the Pirates started it on a high note. The top of the fourth inning began with a single and a walk issued by Bucs starter Vern Law. Yogi Berra stepped to the plate and hit a baseball to the right midfield. Virdon ran back and bumped into right fielder Roberto Clemente, but grabbed the wall.
Law would allow a single for the next batter, but the runs that Virdon saved retained a 3-2 lead for the Pirates, who would be promoted by Bill Mazeroski's two-run, game-winning homer in the next half-inning. And the Bucs would desperately need that victory: They defeated the powerhouse Yankees – who originally signed with Virdon as a teenager – four games to three.
After a 12-year playing career where he had 1,596 hits, blew 91 homers and took home a Gold Glove Award in 1962, Virdon – and his brand of big glasses – began his time as a coach with the Pirates. That process actually began his last season in 1968, when he served as a player coach before becoming a full-time coach next year.
In 1972, Virdon took over as manager of the Pirates, after Danny Murtaugh – who managed both the '60 and '71 World Series teams – chose Virdon as his replacement when he stepped aside with health issues. The Pirates won 96 games and advanced to the NL Championship Series in '72, but Virdon was rejected in '73 after the team went 67-69; Murtaugh returned at the end of that season.
Virdon continued to be manager for 11 more seasons with the Yankees (two years), Astros (nine years) and Expos (two years), finishing with 1,918 managed games and a winning percentage of 0.519. He returned to the Pirates in 1986 and '92 -95 as a coach, primarily for the outfield, and after returning to the Astros to coach briefly in the late '90s, he returned to Pittsburgh to train from 2001-02.
Even later in life, Virdon left his mark on the pirates, serving as a guest instructor for the club during spring training into the 2010s.
"We are also eternally grateful for everything Bill did to represent the Pirates after his playing days, not only as a successful manager but also for helping a myriad of our young players, whom he so proudly instructed and guided as a coach and a of our longtime spring training instructors, "said Nutting." We send our thoughts and prayers to Bill's wife of 70 years, Shirley, his children Debbie Virdon Lutes, Linda Virdon Holmes and Lisa Virdon Brown, along with his seven grandchildren and 13 great-grandchildren. "
.