Brockton bakery to pay compensation for alleged 'racially hostile work environment'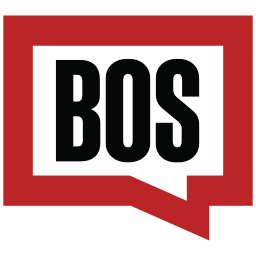 Crime
"Workers should be able to do their jobs in a safe and harassment-free environment."
A family-run Brockton bakery will have to pay thousands of compensation after a settlement is reached over allegations of racial harassment against an employee.
Office of Attorney General Maura Healey in 2019 filed a lawsuit against White's Furnace after an employee shows up claiming they have been subjected to repeated racial insults at work. WednesdayAG's office announced that White's Bakery will have to pay fines and compensation of up to $95,000, demand anti-bias training for employees, and review its anti-discrimination policies.
"Workers should be able to do their jobs in a safe and harassment-free environment," Healey said in a statement. "Employers need to make sure they have the right training, policies and responsibility to ensure this doesn't happen in their workplace."
According to Healey's office, White's Bakery violated the state's anti-discrimination law by creating a racially hostile work environment where "one of his longtime superiors repeatedly used racist adjectives and insults in front of his subordinates, including the victim."
In AG's case, the victim of a mixed ancestry alleged that he was regularly subjected to "hateful language" by his superior. The language included variations of the "n-word", according to AG. in 2019 Brockton newspaper Corporate more specifically reported language includes saying "n—–ville" to Alabama, cleaning the floor "n—– work," imitating Black comedians' moves involving the "n-word", and referring to singer Bobby Brown as "crack-headed"
Furthermore, AG's complaint claimed that the bakery management knew about the harassment and did nothing.
"Discrimination should not be tolerated anywhere," said Phyllis Ellis, NAACP Chairman of the Brockton District Branch. "White's Bakery and its management have been held responsible for creating an unacceptable and racially hostile work environment. I was hoping this case would bring about a change of policy at White's Bakery, and I think it did."
White's Bakery will pay the victim $65,000 and the government $30,000. The Bakery will also require all employees to receive three years of anti-bias, anti-discrimination and anti-harassment training each year, and management to receive three years of unconscious bias training. His former supervisor, who no longer works at the bakery, will also have to undergo anti-bias training.
Subscribe to the newsletter
Stay up to date with the latest news from Boston.com