Brooks Koepka's warm-up routine revealed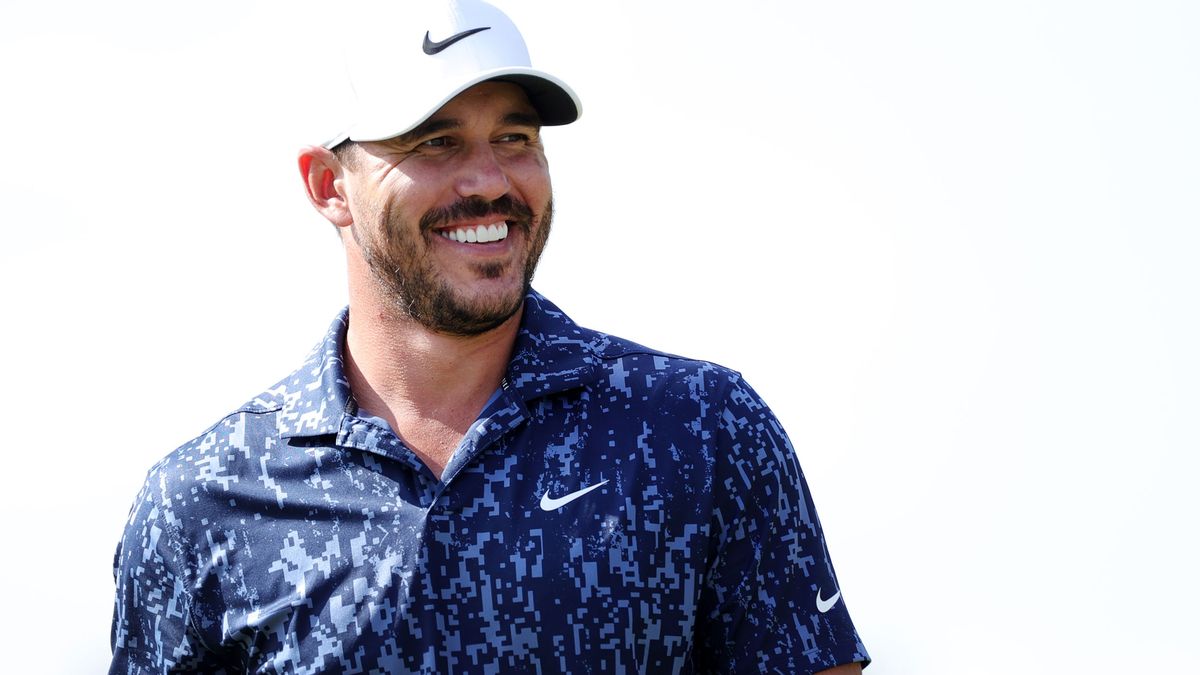 Brooks Koepka's warm-up routine revealed
When I caught up with Brooks Koepka during the PGA Tour Playoffs in Baltimore, Maryland, I was aware of the unorthodox comments he had previously made about training. "I do not practice if it is not a major, I just show up and play." But we clearly know that he also grinds in non-major weeks. And who can forget when he showed up at the WGC in Memphis in 2019 just forty-seven minutes before his last group tee time that Sunday with Rory McIlroy? Koepka overtook Rory's lead of 54 holes that day on his way to 65 and the title. So clearly Koepka is comfortable with his warm-up routine.
But overall, what is the superstar really like when it comes to training – specifically ahead of a tournament round? The following questions and answers from the BMW Championship in Baltimore provide a fascinating insight …
So Brooks, what does your pre-round warm-up look like?
It's really simple … Always start with putting, range and then short game.
What is the purpose of your warm up?
Just get warmed up, get a feel for the speed. It's much simpler than you all think. Make sure the speed is right and everything is fine, and go from there to the course.
Do you start with short or longer putts?
It depends on how I feel. I throw balls down wherever I am on the green and roll a few pieces. If the speed is good, then you mark it and you are gone.
When you get to the row, how do you review your bag?
I have no idea. Well, I know the driver I'll always end up with when I'm twenty-five minutes before I leave. That's the only thing I'm particularly aware of, but other than that, I'm just working my way up. I hit the same clubs every time: sand wedge, 9-iron, 7-iron, 5-iron, 3-iron, driver, and then I work down again.
Related: Brooks Koepka signs with Srixon
Are you trying to hit specific strokes for that trajectory or a warm-up for your body?
It does not matter. You can hit it like a s *** on the court and then play great. It's just to make sure you're ready. I'm already loose when I get there. You just try to get a feel and get a rhythm.
Augusta has a great workout facility, how does it help you in your warm up?
It's just a reach. It does not matter. Take some balls and hit them. Hit them against targets, or wherever you are now trying to hit them. This series or Augusta, it's the same. It's all a warm up.
How about hitting bunker shots?
Same, get a feel for it. Make sure I do everything I need to do right. It's very simple, it's not complicated.
Do you use something as a training assistant as an alignment stick?
I do not even use an adjustment stick, I just go out there and go. It is very easy. People try to overcomplicate it.
When you leave your warm-up, what thoughts would you like to have as your takeaway, do you want it to give you confidence?
The rank warm-up has nothing to do with your confidence to go to the first tee. If it does, you should not play this game. Because I'm pretty sure everyone's had a good warm up and played like s *** and vice versa. It does not matter what the heating is or anything like that. All the warm-up is to make sure you have a feel and that's it. That's all it is. It does not get too complicated. It's pretty easy.
What can we do better in the 20 minutes we have on the field?
It has nothing to do with range work, it has to do with the amount of time you are dedicated to training and card games. No one is required to play cards. If you shoot in the 80s, your short game is not good enough. It is simple. You do not make enough putts and you do not hit enough chips close enough. If you chipped it three feet closer each time, you would be okay. Think of it that way. That's all it is.
What is a common mistake you see us amateurs make when trying to distance ourselves?
Everyone tries to swing too hard and they end up missing the sweet spot. That's the big deal, if you can hit it in the sweet spot, it's going a long way. Most amateurs try to swing too hard and their turns are not consistent enough and they do not hit the sweet spot.
Related: Bryson DeChambeau's warm-up routine … Revealed
How do we fix it, with pace and slowing things down?
Yes, if you have a good pace, and if your swing can be repeated, then you hit it pretty much most of the time from the same place. If you can do it, whether it's a little high in the face, a little low, whatever you prefer, then that's fine.
What do you prefer, high or low from your driver's face?
I'd rather hit it right over the middle of the face. I like to hit it a little high off the face. It depends a bit on how you hit it. If you hit it and get really steep on it, then of course it will go really low, even if you hit it high from the face, but you attack, and if it is at zero, then it will come out high. There is so much that goes into it, how much down you turn into it, and how much up you turn into it.
What other problems do you see with amateurs and our driving?
Most amateurs when they try to hit it far, they swing too hard and they are out of balance. You have to keep the balance. If you can keep your balance and keep your rhythm, then you're going to hit it out of the sweet spot, and it's the same.
Speaking of balance, what is your measure of the ratio of forefoot to hindfoot weight on your finish?
I do not have much weight on the back foot. I did not even want to know. I think 90-10 is pretty accurate. I mean, all my weight is on my left side. Your right foot just holds you up a little.
Watch Brooks Koepka's full interview with Garrett Johnston Beyond the Clubhouse podcast for this week.