Byron Bay backpackers linked to COVID-19 case, 84 people now in close contact
It appears that Aquarius Backpackers is at the center of the dreaded outbreak.
The police are currently checking the entrance to the hostel.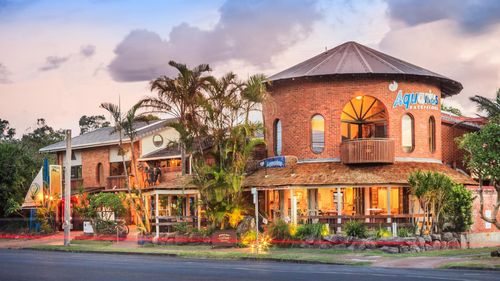 Affected tenants will now spend the next seven days in quarantine.
The Schools celebrations will kick off this weekend as thousands of school leavers prepare to travel to Byron Bay.
NSW Greens MP Tamara Smith, who represents Ballina, said overnight on Facebook that she was watching the situation closely. The post appears to have since been deleted.
"NSW Health has locked the venue and all 84 people are under a seven-day lockdown in the building and I was told they were being supported by food, health and support," Ms Smith said in the post.
"The police are monitoring compliance 24/7 for the next seven days.
"I have thoughts with everyone in this situation as it will be a difficult time and I will continue to check to make sure people are getting the support they need."
NSW Health has not yet commented.