Chandon Garden Spritz on the Coogee rooftop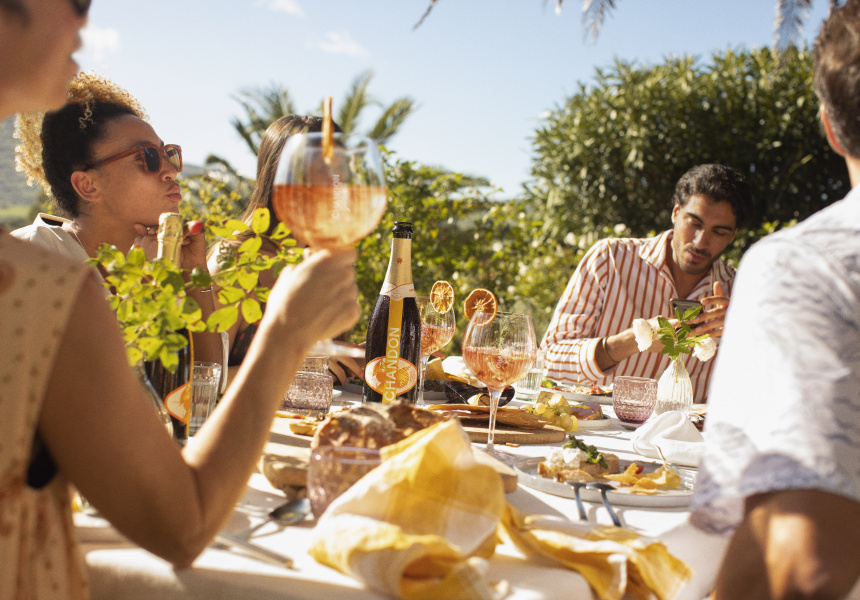 Swim with a rooftop party at the Coogee Pavilion in the summer.
We've never been so ready for hot weather and a drink in the sun. Kick off your Spritz summer with a welcome event on December 3rd at the Coogee Pavilion Rooftop.
It's also the launch of the brand new Chandon Garden Spritz: a ready-to-serve blend of navel and blood oranges, dried orange peel and natural herbs and spices, and handcrafted sparkling wine and orange bitters. Chandon invites you to sip a Garden Spritz on the Coogee shoreline, watch the sun disappear over the horizon, and tune in to live DJs all night.
Pair your spritz with a recently launched dish Jimmy's Chicken – Sister venue to Jimmy's Falafel in Merivale and home to carefully selected chicken and vegetarian dishes. (As part of the Habibi Combo, we recommend the 10-metre long charcoal grilled charcoal chicken, which is more than enough for two people.)
The Chandon Garden Spritz will be exclusive for just $10 from November 29 to December 5 at the Coogee Pavilion Ground Floor and Coogee Rooftop.
This article was produced by Broadsheet in partnership with Chandon.