China, US announce surprise deal to step up climate action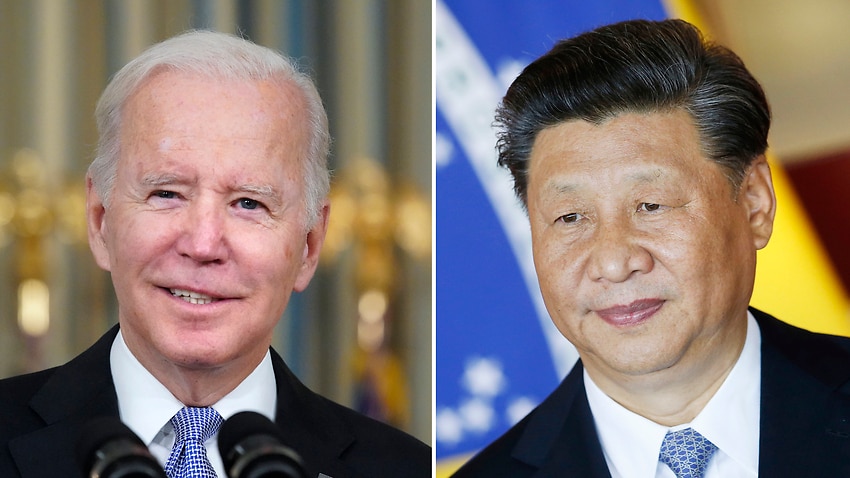 "It commits to a number of important actions in this decade as needed."
The plan looks light on concrete targets, but heavy on political symbolism in a conference kicking off with the world's two biggest emitters, the US and China.
Last week, US President Joe Biden criticized Chinese President Xi Jinping's decision not to attend the Glasgow summit and said China was "gone".
China backed down at the time, but relations seem to have settled ahead of long-awaited bilateral talks next week.
On Wednesday, both the US and Chinese ambassadors emphasized their countries' cooperation, saying they agreed to set aside other differences to work on the climate.
Xie Zhenhua, Beijing's longtime climate ambassador, said: "Both sides recognize that there is a gap between current efforts and the Paris Agreement goals, so we will jointly strengthen climate action." Said.
'Seriousness and urgency'
A document outlining the agreement focuses on reducing methane emissions, which Mr. Kerry describes as "the fastest and most effective way to limit warming."
He says the two sides will meet regularly to "address the climate crisis".
The document also highlights the need to ramp up emissions efforts in the short term, warning scientists that emissions efforts before 2030 are crucial to halting devastating global warming.
The statement said both countries "acknowledge the seriousness and urgency of the climate crisis".
"They are determined to tackle this with relevant accelerated action in the critical decade of the 2020s," the document said.
China and the United States are the world's two largest sources of emissions, and together they account for about 40 percent of all carbon pollution.
The US has said it plans to be carbon neutral by 2050, while China announced last month its intention to reach net zero emissions before 2060.
The 2015 Paris climate agreement commits nations to work towards limiting global temperature rises to between 1.5C and 2C through sweeping emissions cuts.
Taken together, all countries' emissions reduction plans are now set to warm the Earth by 2.7 degrees Celsius by 2100, the United Nations said.
UN chief Antonio Guterres welcomed the US-China agreement.
"The fight against the climate crisis requires international cooperation and solidarity, and this is an important step in the right direction," he said on Twitter.