COVID's disease appears to be "getting worse", the professor warned while urging the government not to repeat the mistake of delaying the spread of the virus.
Sir Tim Gowers – whose anti-pet policies helped a first suspension in England last year – told Sky News that a recent increase in corona virus cases "concern me".
"It seems to be getting bigger and bigger every day – in a way, it's getting bigger," he said.
"We are still low but, on the other hand, we know there is a problem.
"Even if we did more and more, this growth would continue for a while until the same thing started."
Sir Tim, a world mathematician at the University of Cambridge, has been hailed by Dominic Cummings as "one of the world's wisest men" in his testimony to counselors this week.
Before closing for the first time in England in March last year, the professor sent a five-page letter to the prime minister's assistant warning of the need to "urgently move for more."
On Saturday, Sir Tim told Sky News that it would be clear he was in the UK COVID-19 DISEASES the birth number "is too big for 1 so we just have to take action".
It was announced yesterday that price R in England and 1 to 1.1, from 0.9 and 1.1 last week, indicating the epidemic is growing.
Sir Tim said: "It worries me because these numbers seem to be increasing every day, and it has been happening for the past few days.
"This sounds like a bad sign – but one has to look at the findings to make sure we need to press a button."
COVID-19: 'We Must Be Tactful'

Sir Tim added, "Nobody likes to close, I have to emphasize. I don't want to at all – I don't like to close.
"That's why, I think the first action is good – because when you do the first action, the shortening should be short.
"It's useless to wait until you're forced to have a problem, and then shut it down.
"It is a mistake that has been made many times and I hope that this mistake will never happen again."
His comments came as the spread of other Indian species of coronavirus raises doubts as to whether the reform of human rights law in England on June 21 will continue.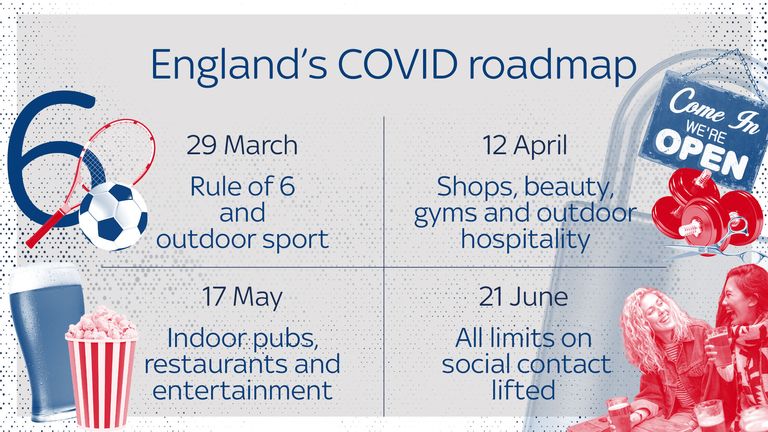 On Friday, COVID infections daily rose above 4,000 for the first time since April 1st. Overall, cases of coronavirus in England are growing at a rate of up to 3% daily.
Some experts have suggested that the ban should remain in place until a large number of people have been vaccinated, amid reports that the government is preparing a plan to address the problem.
Recent results show that, while hospital admissions are growing in some parts of the country that are affected by India's diversity, all admissions are smooth.
Sir Tim says that if the "safe haven" of the virus is "spreading everywhere, then I think it would be better to focus on globalization" rather than just cause local unrest.
"If it becomes clear that the numbers are increasing and things are out of control – what I think is the cause," he added.
"The idea is that the numbers are so high that we can't control it – that we don't keep R below 1, nationally.
"When we get to that point, you have to take action sometime. It's best to do it soon."
Listen and follow the Daily Podcast on Apple Podcast, Google Podcasts, Spotify, Speaker
Sir Tim also said he does not see "anything" in clearing all borders on June 21 because other measures to prevent the spread of COVID are "simple".
Examples could include encouraging people to meet outside or telling people to open the window for meetings in the home, he added.
Prime Minister Boris Johnson told reporters this week that he had "not seen anything yet" to step down with a view to reopening in June before adding: "But we can wait."
Disclaimer: The opinions expressed within this article are the personal opinions of the author. The facts and opinions appearing in the article do not reflect the views of knews.uk and knews.uk does not assume any responsibility or liability for the same.
For latest entertainment news| health news| political news| sports news| travel news| Covid-19 news| Tech news| Digital Marketing| Lyrics