Daily Telegraph Real estate auction blog: live updates from the real estate market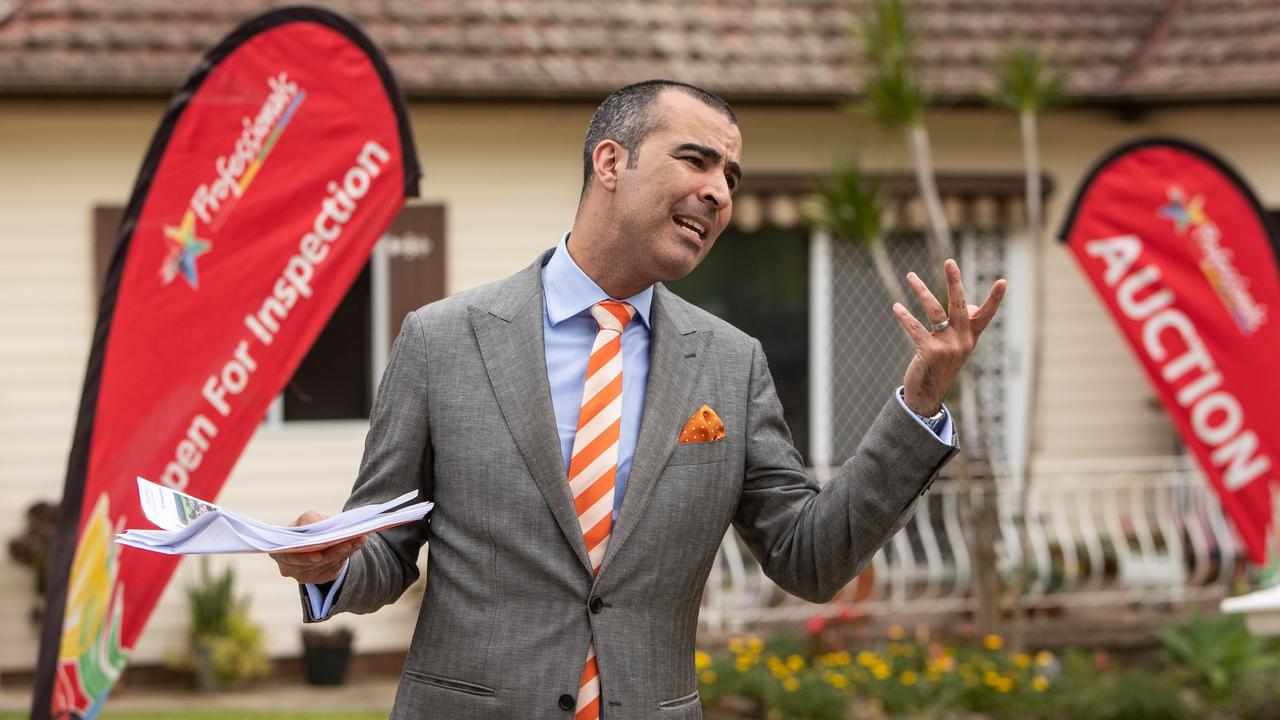 A record number of properties will be hit this weekend, and the flood of sales has pushed the sales success rate to a year low.
Sydney has been brimming with new property listings since social restrictions were lifted in October, and the city is now gearing up for its biggest week of auction activity on record.
More than 1650 auctions are scheduled for the week, and more than 1,100 properties will come under the hammer on Saturday, CoreLogic reported.
This is a reversal of the era during quarantine when several sellers have put their homes on the market and strong buyer demand has meant a dispersal of fast-selling listed properties.
Auctioneers reported that the increased supply of available properties and increased hesitancy from buyers helped moderate prices.
It's a completely different market than it was a few weeks ago, when many auctions attracted more than 10 registered bidders, Ray White auction chief Alex Pattaro said.
"It's a noticeable change," he said. "Prices are still stable and sellers are getting good results, buyers aren't paying as much premium as they used to."
Mr. Pattaro added that inflated price expectations from sellers are one of the reasons more homes are starting to cross over.
CoreLogic data showed that the success rate of auctions, which once stood at 90 percent earlier this year, has dropped in recent weeks.
It was 68.7 percent last week, the lowest weekly clearance rate recorded this year, and the rate has dropped below 70 percent for the first time since 2020.
The long-term average for clearance rates is around 65 percent. This is also a sign of a balanced market between buyers and sellers. Clearance rates below 50 percent indicate a weak market.
Auction officer Michael Garofolo of Cooley Auctions said the slowdown was more pronounced in more expensive areas such as the interior west and less pronounced in Western Sydney.
"Cheaper seats come first, expensive seats take a little longer to sell," he said, adding that West Sydney lacks the affordability barriers common in other regions.
"Most of the goods are still affordable, and they get more affordable the further you go west," he said.
LumbyHampson director and auctioneer Will Hampson said there is a similar trend in the Hills area: more affordable prices relative to the rest of Sydney have helped keep the market going.
"We've had a lot of growth in prices, but not the same astonishing growth elsewhere. Areas like Baulkham Hills still attract many families," said Mr. Hampson.
CoreLogic data cleared 78 percent of auctions, confirming the Hills area was Sydney's strongest major auction market last week.
Originally published Daily Telegraph Real estate auction blog: live updates from the real estate market
.