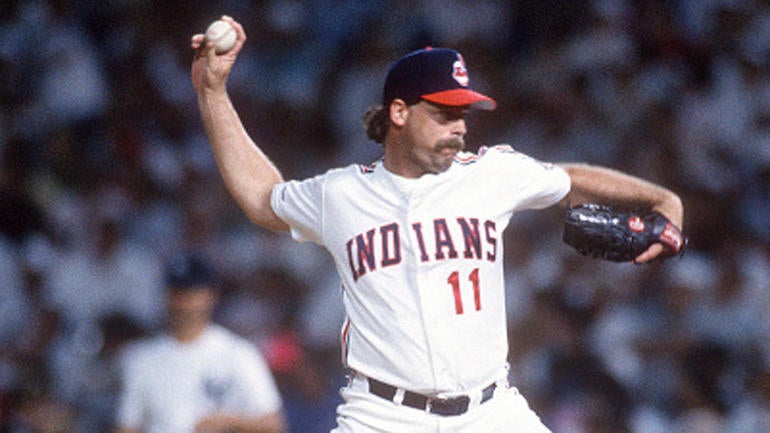 Getty Images
Former Major League Baseball player Doug Jones has died at the age of 64, the Cleveland Guardians reported Monday.
Jones spent parts of 16 seasons in the majors, pitching for the Orioles, Cubs, Phillies, Astros, Athletics, Brewers and Indians. He is best known for his seven seasons with Cleveland, where he made three of his five All-Star appearances at the club. Jones also joined the All-Star team with the Astros in 1992 and the Phillies in 1994.
Prepared in the third round of Central Arizona College in 1978 by the Brewers, Jones debuted April 8, 1982 for Milwaukee. He played only four appearances that season and then went back to the minors. When he returned with Cleveland in 1986, he was there to stay. He would spend the next 15 seasons in the majors, mostly as a full-time reliever and much of the time as a primary closer.
In 846 career fights, Jones went 69-79 with a 3.30 ERA (129 ERA +), 1.24 WHIP and 909 strikeouts in 1,128 1/3 innings. He ranks 29th in MLB history with 303 career saves. He topped with 43 saves in 1990. He had five 30 plus save seasons and three more with at least 20.
Jones received MVP votes downward in four different seasons, finishing in the top 15 twice (15th in 1988 and 14th in 1992).
As mentioned in the tweet above, Jones is third in Cleveland franchise history in rescues, just behind Cody Allen and Bob Wickman. During his time with the team, he was nicknamed "Mild Thing", a piece from the film, Major League where the Indians had a rock star-like jug nicknamed "Wild Thing". The overbearing Jones was just a no-frills and quiet-quiet type.