Pioneer has a range of extension powertrains with separate Yasa P400 electric motors for the front and rear axles, plus a small on-board engine-currently an 800cc Smart turbodiesel but others are being considered – to top up its relatively small and light 20kWh battery bank. Under ideal conditions, Pioneer's top speed should be around 80 km / h (with 60 km / h as a comfortable cruise) while the battery's only range should be around 50 miles.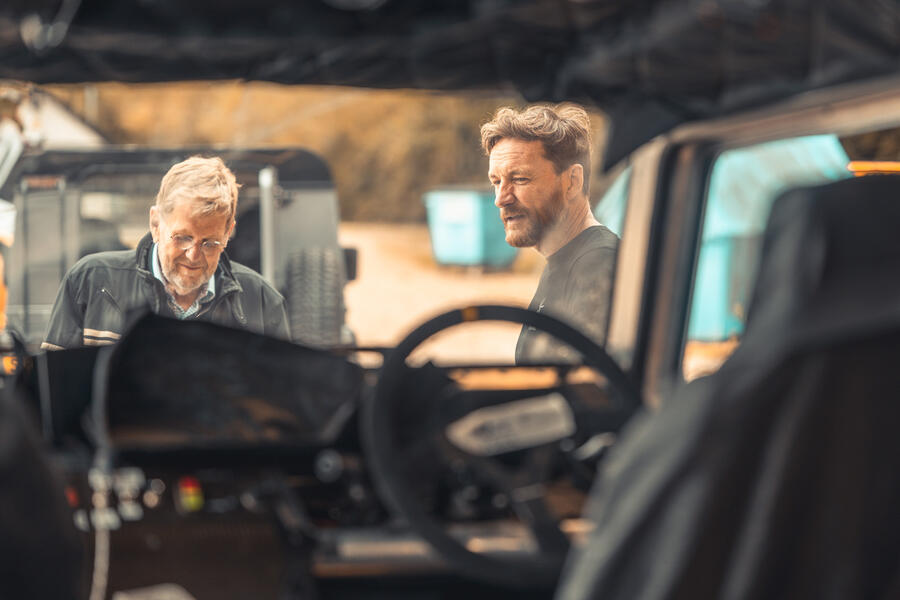 This range extension formula is simple and saves weight, explains Scott-Geddes, which means that the vehicle can have relatively small differentials and brakes and removes all need for a gearbox. It can carry up to two tons, its ground clearance of 800 mm is about three times as large as one Land Rover Defender, and its 1400 mm wading depth beats Landie by 60%. Nevertheless, it weighs significantly less than the Land Rover (1.5 tons) when ready to go; The Fering team's lessons in supercar lightweight have not been lost.
As it penetrates remote regions, Pioneer will be able to carry enough fuel for over 4,000 miles. "So far," says Scott-Geddes, "you have been allowed to fly fuel to remote regions if you want to drive vehicles there. We can help change that – and do so with minimal damage to the environment."
Under the most demanding terrain conditions, Pioneer may need to pause on a journey to power its twin banks with extremely durable titanium lithium oxide batteries before tackling difficult obstacles, but engineers say owners will soon be squeezed. These batteries were chosen, they explain, because even though they are about 15% less efficient than lithium ion, they work better in cold conditions and are fire resistant. The Pioneer brush with other practical design features, such as an outer skin made of durable and very flexible "Gortex-like" fabric – no panels to repair – and it has a spartan "Chinook" interior, both fantastically spacious and very flexible in configuration . "Customers will tell us what they want," says Scott-Geddes. "It's that kind of vehicle.