Rivals national recruiting analyst Clint Cosgrove along with Kyle Kelly of InsideNDSports.com, Jon McNamara of BadgerBlitz.com and Zack Carpenter of InsideNebraska.com tackle three topics and determine whether they believe each statement is FACT or FICTION.
1.
Notre Dame fans should be concerned by CJ Carr's slow start.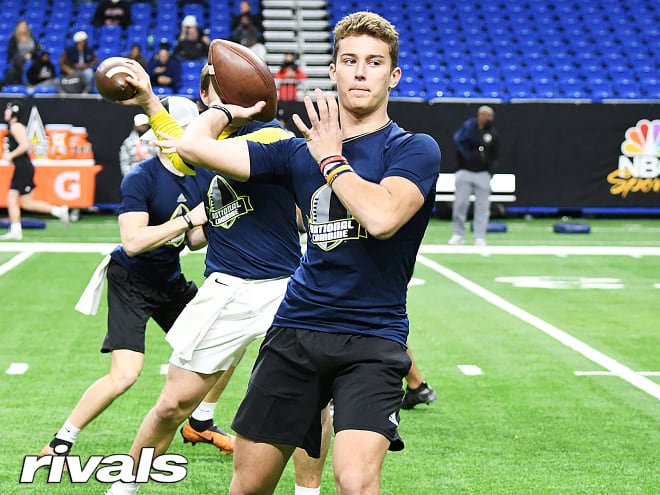 Cosgrove's take: FICTION. Even the most elite players have an off game or two at some point during their career. The most likely time for that to happen is the first game of the season when the roster is filled with new faces and the team is still learning to gel. While CJ Carr's first game of his junior season left plenty to be desired, even he is not immune to having hiccups along the way. It would be lazy to base Carr's entire evaluation off a one-game performance opposed to his full body of work.
Carr is about as polished as you will find a quarterback at this stage of their career. He has plenty of arm talent and the intangibles to match. There is no reason to panic in South Bend and Carr is going to be just fine. I would argue that he will be better off for the slow start in the long run as it will give him a chance to overcome adversity and show is resilience moving forward.
Kelly's take: FICTION. While Carr had four turnovers Thursday night against Hudsonville (Mich.) High, it's not time to hit the panic button. Carr and Saline (Mich.) High still rallied to win 24-15. In the season opener, he completed 71.4 percent of his passes (30-of-42) and threw for 327 yards (7.8 yards per attempt). Not to mention, he also had two rushing touchdowns.
Last Thursday kicked off Carr's second season as a full-time varsity starting quarterback, so there's plenty of room for growth. His flashes are what make him one of the most coveted 2024 quarterbacks. Mistakes happen, but unless this becomes an every week routine, there's no need to sound the alarms.
SHARE YOUR THOUGHTS WITH NOTRE DAME FANS AT INSIDENDSPORTS.COM
*****
2.
Wisconsin is the team to beat for four-star running back Corey Smith.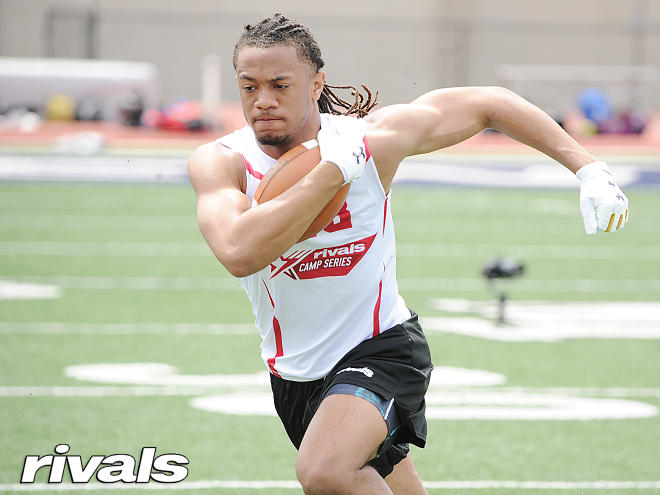 Cosgrove's take: FICTION. While Wisconsin has the advantage of being the home state team and have as good of a shot as any school in Corey Smith's recruitment, the Badgers need prove that they still have a recruiting border around the state before I am willing to say they are the team to beat for Smith. Traditionally Wisconsin has locked down the borders for in-state prospects but in 2022 we saw two of the state's three players go elsewhere. In a day of increased recruiting exposure and NIL there are few guarantees when it comes to highly sought after recruits like Smith and Wisconsin is no longer a guarantee to land every top in-state player as it once did.
McNamara's take: FACT. Corey Smith isn't anywhere near a point in his recruitment where he's ready to narrow his focus or talk favorites. But heading into the fall, Wisconsin and Notre Dame feel like two schools that will be in the thick of things until the very end. The in-state Badgers made Smith a priority early in the process, and the standout from Waukesha Catholic Memorial has already been on campus a handful times. When we checked in earlier this month, the four-star back called Wisconsin "RBU," and the opportunity to stay home and be the next great tailback at UW is something he's intrigued by. In the end, this feels like a battle the Badgers will win, but there's a long way to go and more scholarship offers to come over the next few months.
SHARE YOUR THOUGHTS WITH WISCONSIN FANS AT BADGERBLITZ.COM
*****
3.
Nebraska will recover from its Week Zero loss to Northwestern and make it to a bowl game.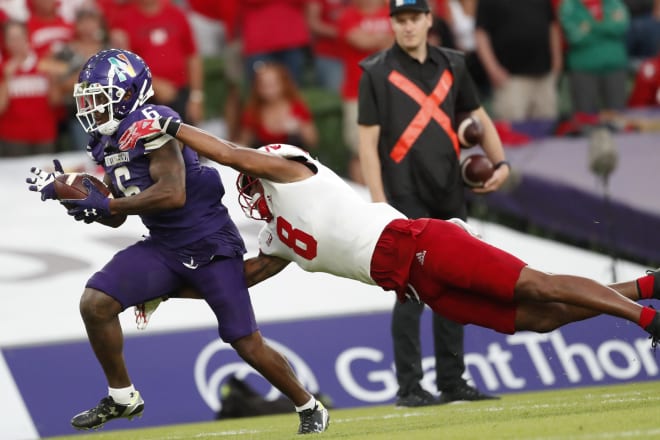 Cosgrove's take: FACT. I saw enough out of Nebraska's Week Zero debacle to make me feel as though the Huskers will be competitive in most games this season. Had the Huskers gotten the onside kick or chosen to forgo it entirely, I'm not sure that we would be having this conversation right now. There is plenty to fix in Lincoln, but bumps in the road are expected when you have a number of fresh faces on staff paired with a roster of impact transfers.
The next two games are must wins and Nebraska will likely be 2-1 heading into its home showdown with Oklahoma. In the unlikely scenario that Nebraska beats the Sooners, I see a six-win season as a forgone conclusion. Even with a loss to the Sooners, the schedule is absent of Ohio State and Penn State, there are only two additional teams currently ranked in the top 25 and the remaining unranked matchups should be tossups. The Huskers also have a talent advantage in at least six of their remaining games. In a year that Scott Frost's job is on the line, I would think they make it to six.
Carpenter's take: FACT. There's no sugarcoating it — at least if you're being honest about it — that Saturday's loss was brutal both in the nature in which it went down and for the impact it could have. That doesn't mean that Nebraska won't recover to finally reach a bowl game for the first time under Scott Frost. But it's now an even steeper uphill battle. There is no way that I can take myself seriously by predicting an upset over Oklahoma, so the most realistic outcome is a 3-2 record heading into a back-to-back road slate against Rutgers and Purdue. In terms of the hunt for a 7-5 or 6-6 record this season, that has now become the most important two-game stretch for the Huskers this season. On paper, the Huskers should beat Rutgers and Purdue. But on paper they should have beat Northwestern, too. I feel weird predicting a loss to Rutgers and a win over Purdue — or vice versa — but I think those beliefs are much more justified after watching Saturday's game.
I'm expecting a 4-3 record heading into Illinois, Minnesota, Michigan, Wisconsin and Iowa. A 2-3 finish during that five-game stretch is absolutely attainable but it's hard to say that with a ton of confidence after the implosion we witnessed Saturday.
The Huskers are going to have to show me — and everyone else — that real improvements have been made on the field after that loss before I make any confident proclamations about where this season is headed. I think that's fair.
SHARE YOUR THOUGHTS WITH NEBRASKA FANS AT INSIDENEBRASKA.COM