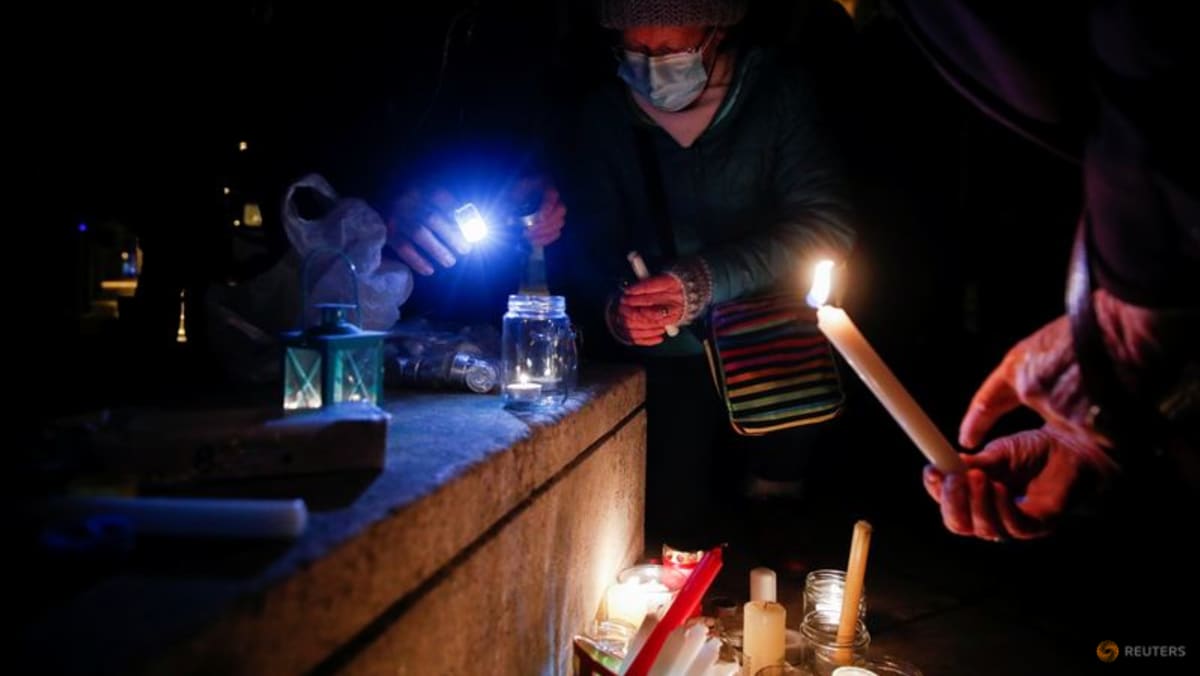 "Darmanin told his counterpart that she was no longer welcome," government spokesman Gabriel Attal told BFM TV.
London said it hoped Paris would reconsider.
"No nation can deal with this alone and so I hope the French will reconsider," Transport Minister Grant Shapps told BBC News.
Seventeen men, seven women and three teenagers died when their dinghy was emptied into the canal, one of many such risky voyages attempted in small, congested boats by people fleeing poverty and war in Afghanistan, Iraq and beyond.
It was the worst such tragedy ever in the narrow sea lane that separates Britain and France, one of the world's busiest waterways.
Prime Minister Boris Johnson said France was wrong and French Interior Minister Gerald Darmanin accused Britain of "poor immigration management".
The deaths deepened the enmity between Britain and France, already in conflict over trade rules and post-Brexit fishing rights.
French fishermen on Friday blocked a small British cargo ship from docking in Saint-Malo and later plan to block the port of Calais and the Channel Tunnel, both important hubs for trade between Britain and Europe.
.