George Takei Mark William Shatner 'Unfit Guinea Pig' After Space Flight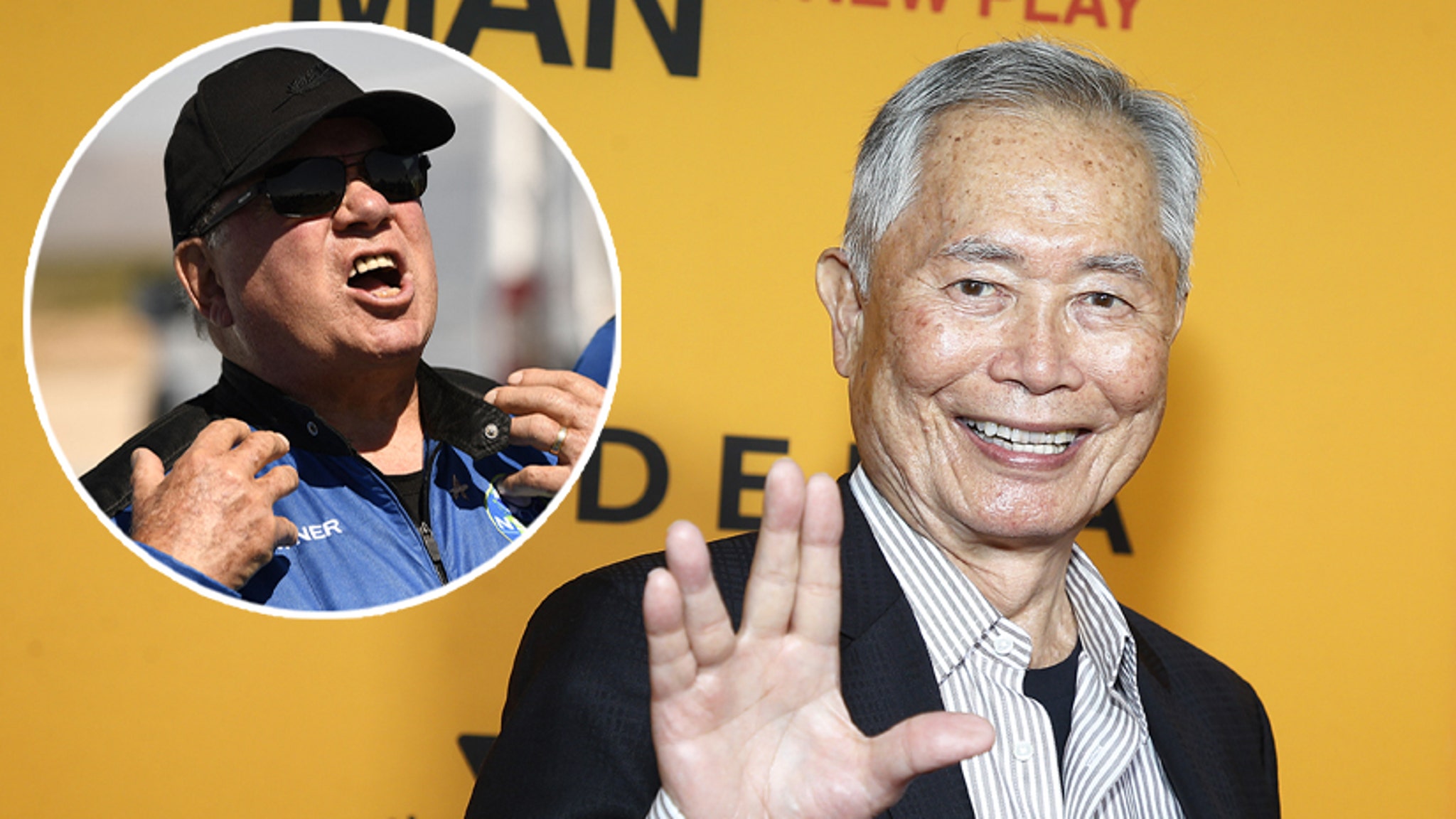 "He goes fat where other people have gone before."
Oh my! The feud that started in space and continued on Earth … seems to be returning to space again.
George Takei voted William Shatner an "incompetent guinea pig" after his former co-star Blue Origin flight earlier this week.
Speaking of which Page Six, the 84-year-old snorted, "He's going fat where other people have gone before."
"He's a guinea pig, 90 years old and it's important to find out what's going on," Takei continued on Wednesday night at the opening of "Thoughts of a Colorful Man" on Broadway.
"So 90 years old will show a lot more about the wear and tear of the human body, so he's a good specimen to study. Even if he's not the fittest specimen of 90 years old, so will a specimen that is incompetent!"
The decades-long feud between former Enterprise crewmates is something of the Star Trek legend, with Captain Kirk and Mr. Sulu shooting the Proton Torpedo potshots each other at different points over the years.
Takei had previously challenged Shatner's alleged controlling stance on the set of the original series, accusing him on many occasions of drawing publicity stunts – including re-regulating her feud – and even calling her a "shower."
He claims in his autobiography that Shatner changed the script of the fifth Star Trek movie – which was directed by Shatner – to prevent Sulu from getting the captain's rank. In Star Trek Lore, he eventually gets command of the USS Excelsior.
Shatner, meanwhile, described Takei as "jealous" and "a disturbed individual", and once said that the character he liked was different from Kirk de Sulu "so I had nothing to do with George Takei." He followed this up with the "joke", he would rather Takei die instead of Leonard Nimoy.
"The poor man. There's such a disease there. It's so obvious that there's a psychosis there. I do not know what his original thing was about me … Apparently I did not let anyone go," Shatner once said. an interview after she was allegedly jailed on an invitation to Takei's wedding in 2008, which Takei denies.
"There must be something else in George that sets him apart and makes him so unhappy that he takes it on me. It's sad. I feel nothing but pity for him."
Nevertheless, the couple have called a ceasefire – sort of – at various times over the years, with Takei even participating in the William Shatner Comedy Central Roast in 2006 … if you call it a ceasefire.