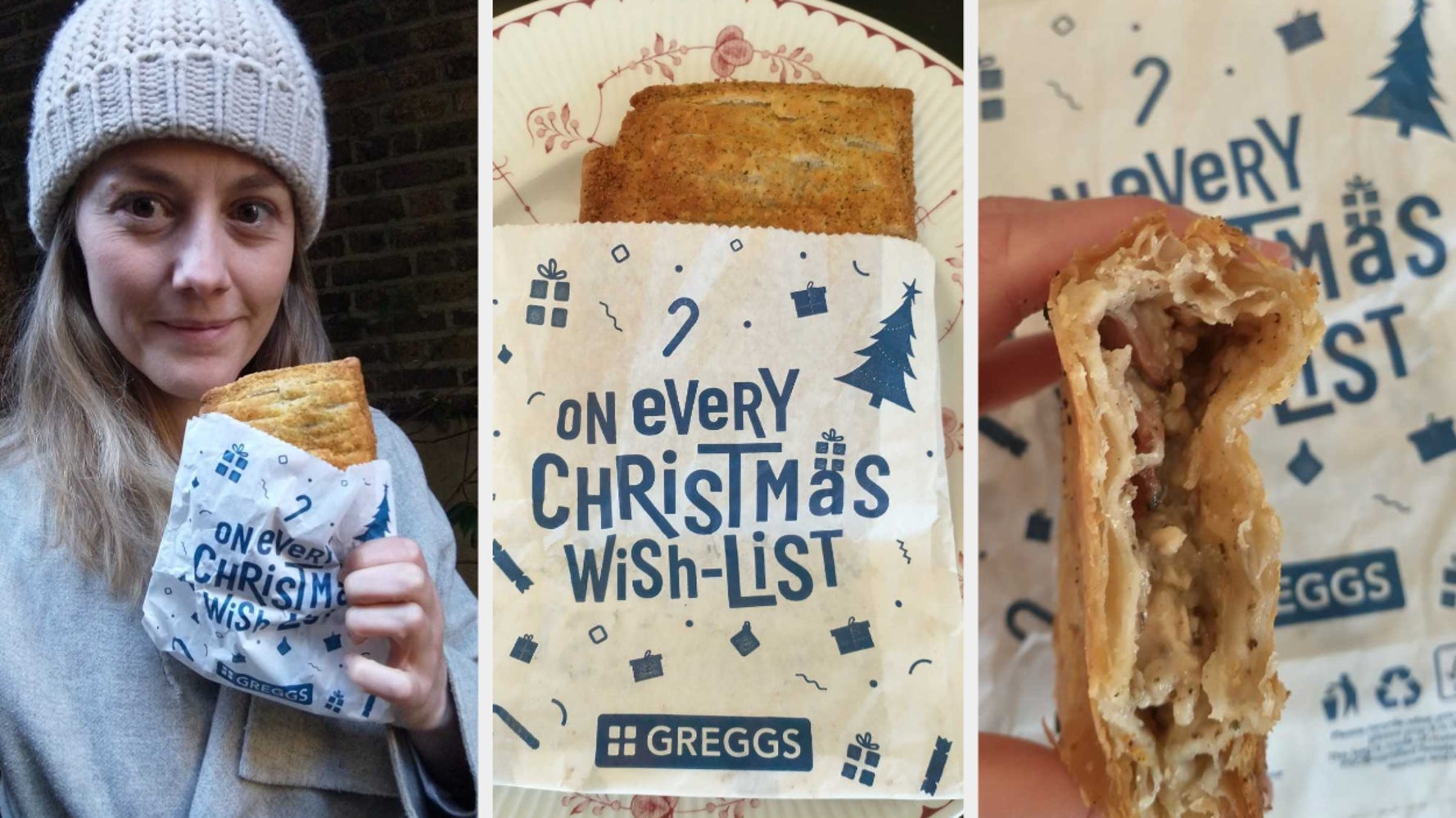 Festive season is definitely all about sparkle—from sequins to fizz—but it's also about carbs. And mince pies aren't the only tool for them.
we have already sampled The best (and worst) new Christmas sandwiches but today is magic Monday, when Greggs launched their new Festive Cake and got so excited on social media that we thought they deserved a taste test of their own.
In reality, it's only been a few months since Greggs was released. The last new offering in Vegan Melt form, which – quite frankly – split our team. Now, the bakery chain is back with a seasonal spin on its snatchable square oven.
This new Festive Bake comes in meat and vegan versions (costing £1.60 each), the first topped with chicken and bacon chunks, and the second topped with Quorn and vegan bacon crumbs.
Neither screams Christmas if we're being honest, but common to both are the more recognizable festive elements of Greggs' sage and onion filling, as well as sage and cranberry sauce. So, what did we do from the full packages?
Greggs Holiday Cake
⭐️⭐️⭐️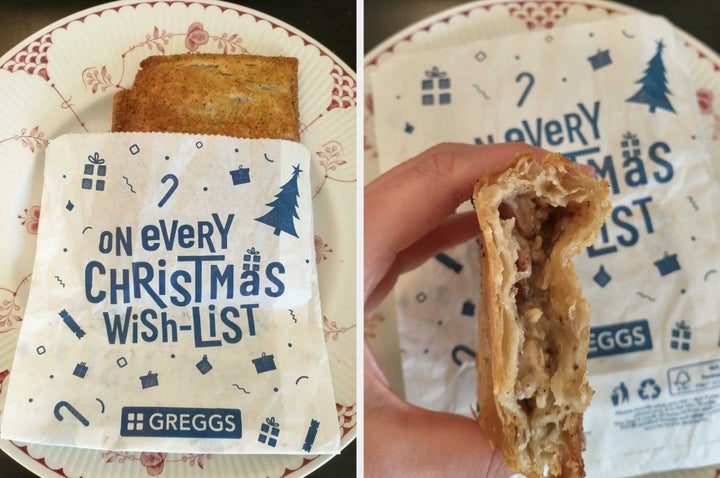 "I've never been a huge Greggs fan, the chain is slowly winning me over with their winter offerings, I hated none of them even though I'm more of a sandwich at heart than a pie girl. The Succulent Festive Bake, trademark flaky orange cake with a visible oil sheen to which you'll respond in direct correlation to your level of hunger or hangover, seems like a signature proposition.
"The different elements of the stuffing mix beautifully with the chicken and bacon bits distributed in a good balance and cooked at the right moisture level. But with a double dose of sage in the stuffing and sauce, it's no surprise it's the dominant flavor—I can barely taste the cranberry. And while we can all agree that turkey is a little overrated, chicken isn't really a festive alternative, and bacon without sausage doesn't make pigs look like blankets.
"This is an extremely edible oven on a cold day and for the price it will fill you up to the heart, but you can't make something Christmas special just by sticking the name. Also check out Pret's "Christmas" pesto. – Nancy Groves, Head of Life, HuffPost UK
Greggs Vegan Festive Bake
⭐️⭐️⭐️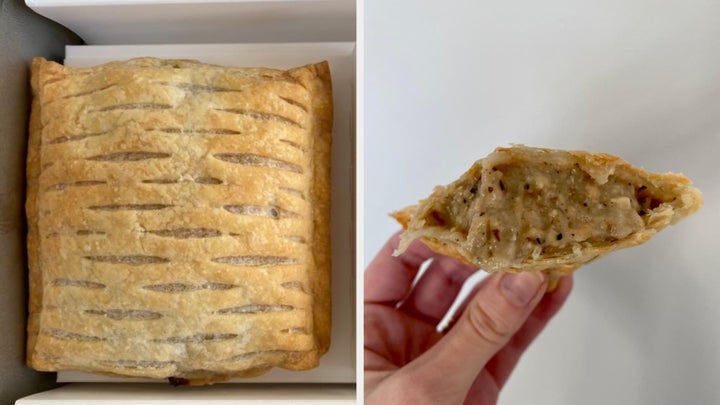 "The pastry on Gregg's vegan festive cake is buttery and flaky with the perfect crispiness—but from their famous hot dog roll, we know the recipe developers have nailed this complimentary item before. I'm less impressed with the filling, though. Baked supposedly salty Quorn pieces, vegan 'bacon' ' it's crumbs, sage and onion stuffing, and cranberry sauce.
"But all I can detect is the stuffing (the texture of runny mashed potatoes comes to mind) that is well seasoned but a little sloppy. I like the taste but I wouldn't say it's distinctly 'Christmas' and after a few bites the oven is somewhat the same. Still, it warms my heart on a cold day, and it's definitely not the worst Christmas launch I've ever tried." – Rachel Moss, Life editor
.