HBO Max's Brittany Murphy Doc does not do his Hollywood star justice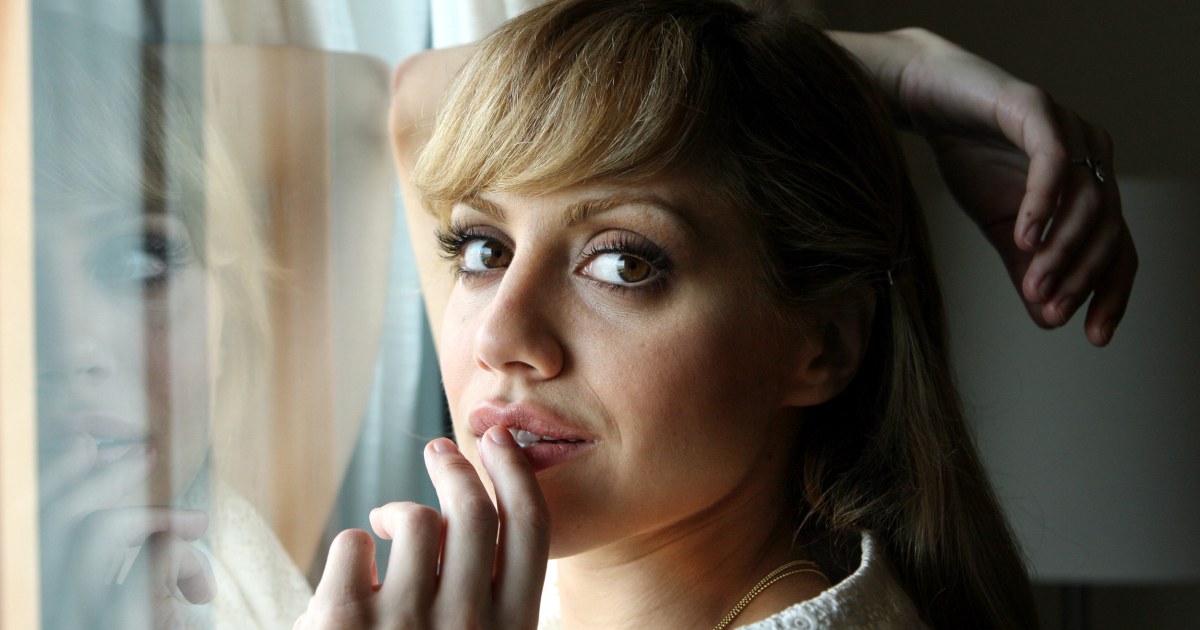 It feels like it was only a matter of time before a documentary about Britney Murphy was released. After all, the star of popular movies like "Clueless" and "Uptown Girls" was only 32 when she died in 2009 of severe pneumonia, anemia and "multiple drug intoxication." And Murphy's erratic and disturbing behavior in the years leading up to her death inspired countless tabloid stories and TikTok theories. But during HBO Max's two-part documentary, "What happened, Brittany Murphy?"Trying to double his subject in a new light, it never really works. Instead, it treats Murphy as little as another real crime obsession, plays the morbidity of her passage and glamorizes the most disturbing elements of her story.
Her death in December 2009 came as a shock to many fans, with few realizing the extent of the star's personal struggles.
Like many other It Girls of the 1990s and early 2000s (Britney Spears, Lindsay Lohan, Cameron Diaz), Murphy was the kind of beautiful, witty young woman, her charisma and talent, combined with a high-profile relationship (with Ashton Kutcher) and a career on the rise, she has garnered infinite attention on the subject. So when rumors started to fly Drug use and irregular behavior on set, the public was obsessed. And as Murphy began to look at red carpets that looked expressive and then out of it 2011 Horror movie "The Caller" After just a few days, the gossip sites came up. However, her death in December 2009 came as a shock to many fans, with few realizing the extent of their personal struggles.
The fact that she was married Simon Monjack, a screenwriter who was accused of being human who claims to control almost every aspect of Murphy's life has raised many eyebrows – especially after Monjack also died, just five months later and for similar unusual reasons. Murphy was clearly in serious trouble, but who was to blame? Was it Monjack? Her seemingly exaggerated mother? The media?
As with many recent documentaries that have attempted to be revisited – in the perhaps missed for – the way Hollywood has treated its starlets, there are rarely simple answers. But this film, in particular, succeeds because it spends the majority of its two hours on its own Iddi of Murphy, rather than the actual person. Under the direction of Cynthia Hill ("A Chef's Life", "Private Violence"), the Doctor does not bother to explain who his subject was, with few interviews or details to give a glimpse into Murphy's life before Monjack. The revelations we receive, like her hammy nature as a child and her unwavering desire for star, are hardly enough to whet our appetite.
Even one of the most powerful moments of the doctor — learning that an agent told young Murphy she was "stingy but not capable" —is over before we can figure out what the effects of those words must be on a woman who would continue Years of suffering from disturbed eating.
It's not that the end of Murphy's life is not worth analyzing – especially in the broad context of how celebrities access or do not seek help and support. And the mystery surrounding the potential part of Monjack's death at his wife's is compelling, as are the interviews with figures such as his parents and ex-wife (whom he reported after learning he was pregnant). Together, these anecdotes paint a terrifying picture of all the people who got their hooks in a vulnerable, sick Murphy. But devoting the majority of the documentary to her husband is unnecessary and unfair to an actor who had a life and a personality that deserved their own detailed investigation.
The choice the film makes to emphasize the morbidity of Murphy's death does not help. "What Happened" opens with the 911 call from Murphy's mother, Sharon, after she discovers her daughter's living body, and the song played over each title sequence is literally called "Die Young". A handful of seemingly scandalous but really just sad details appear here and there, such as Sharon's dubious relationship with Monjack (the two slept together in the same bed after Murphy died, according to the documentary) and the dozens of prescription drugs that took Murphy before she died. And then there's the interview with Perez Hilton, his cruel, obscure cover of Murphy during her last years, including a prognosis of her untimely death, a tabloid storm raged. But even this moment feels surprisingly flat after the weight of the tragedy.
What Hilton and the film both seem to lack most is genuine compassion – for Murphy, for victims of abuse, for all the young women who are held back by men who value money and power above all else. For spectators, it is clear that Monjack is supposed to be the evil here. But what about Murphy himself? People only vaguely associated with her complain about her transformation from a smart young woman to a crystal clear robot. But overall, Murphy's life feels irrelevant to "what happened." This is a documentary that is primarily concerned with shocking and gossiping its viewers, not unlike the media coverage that would have contributed to their fate. Finally, you will feel like Murphy has once again been used as a clickbait by those who want to take advantage of the whole topic that they claim to help.