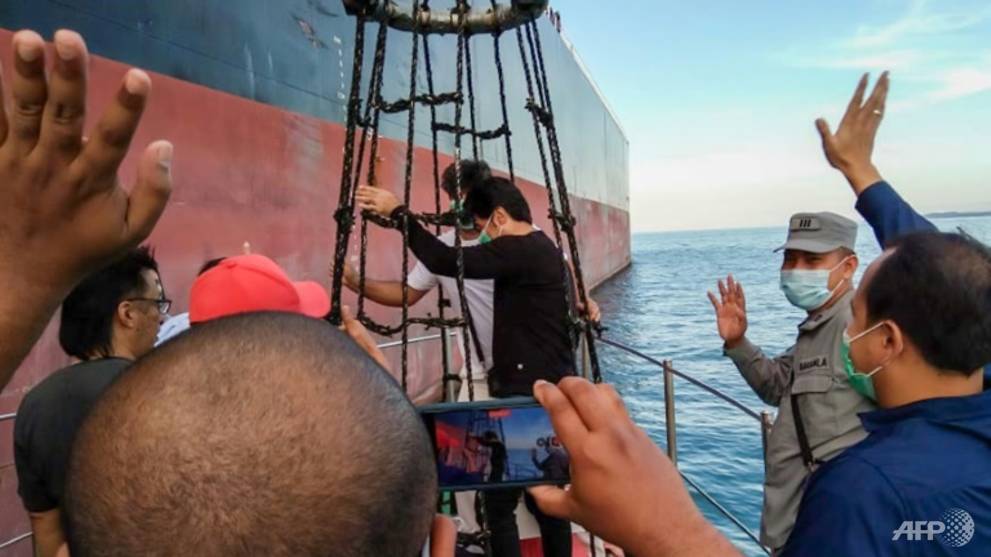 Jakarta: Indonesia released an Iranian tanker and a Panamanian ship, both of which were He was detained at the beginning of the year Authorities said on Saturday (May 29th) that they were suspected of carrying out illegal oil transfers.
A spokesman for the country's Maritime Security Agency told AFP that after the legal process, the crude oil tankers – MT Horse with the Iranian flag and MT Freya with the Panamanian flag – left Indonesia on Friday.
The captains of both tankers were found guilty on Tuesday of entering Indonesia without permission.
Mehdi Monghasemjahromi, the Iranian captain of MT Horse, and Chen Yo Qun, the Chinese captain of MT Freya, were each sentenced to one year suspended imprisonment with two probation years.
The court also ordered Chen to pay a fine of 2 billion rupees ($ 140,000) for illegally dumping oil in Indonesian waters.
Both captains were released from custody and were believed to have left Indonesia on Friday with the rest of the crew despite their convictions.
In January, tankers were spotted near Kalimantan, part of Borneo, Indonesia, and were later detained after crews did not respond to radio calls.
The Indonesian Maritime Security Agency, or Bakama Kamla, claimed that the crew was suspected of a number of violations, including not displaying the national flags of the vessels, turning off their identification systems to prevent the illegal discovery and transfer of oil.
According to a statement from the National Iranian Oil Company, the MT horse was "released 125 days after the end of the legal process."
"Despite enduring challenges and isolation from their families, the crew sacrificed themselves to defend national interests and to maintain the flow of oil and oil products exports from the country," the statement added.
Iran has previously been accused of trying to hide its oil sales to avoid crippling US sanctions.
In October, the administration of former US President Donald Trump imposed sanctions on Iran's oil sector over sales to countries including Syria and Venezuela.
The move was part of a broader proposal to end all key Iranian oil exports, following a shutdown of cash sources for the regional aggression of US allies Saudi Arabia and Israel.
.
Disclaimer: The opinions expressed within this article are the personal opinions of the author. The facts and opinions appearing in the article do not reflect the views of knews.uk and knews.uk does not assume any responsibility or liability for the same.
For latest entertainment news| health news| political news| sports news| travel news| Covid-19 news| Tech news| Digital Marketing| Lyrics