Isaac El Matari: Wannabe terrorist had "no clue"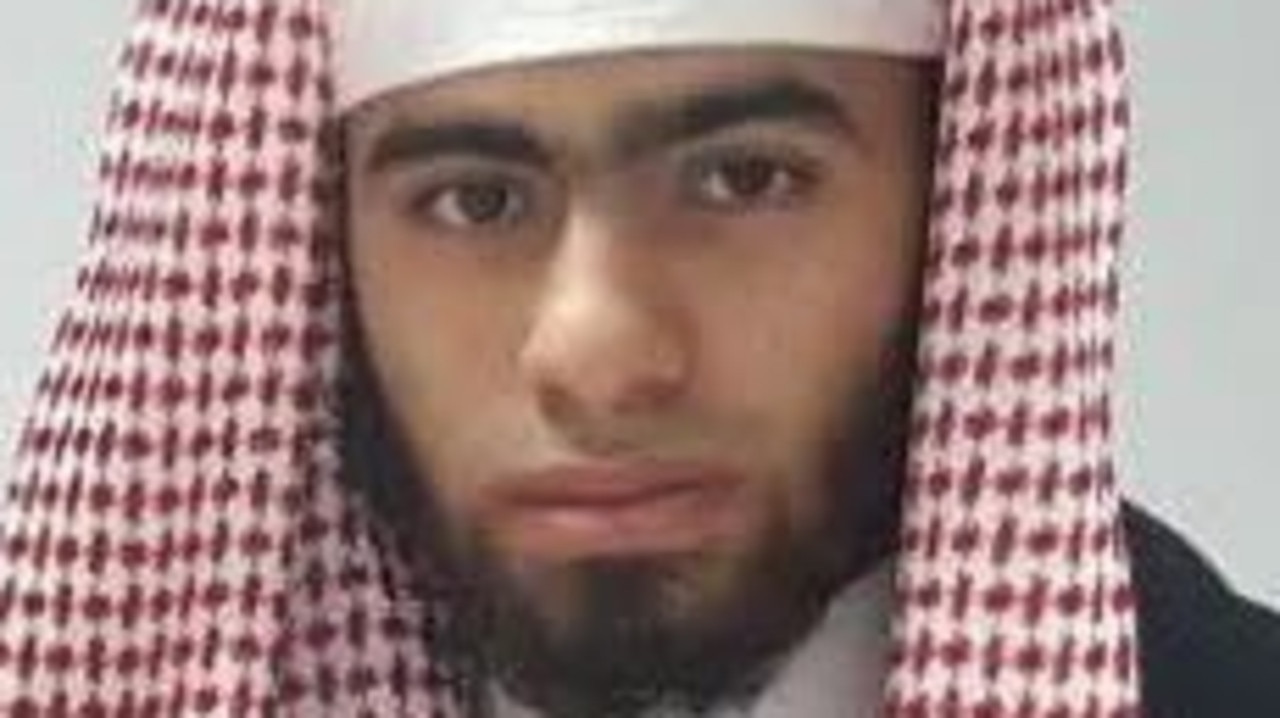 A Sydney man who portrayed himself as the leader of the Islamic State in Australia emerged in court as an inept wannabe.
A young western Sydney man posing as the leader of the Islamic State in Australia turned out to be a clumsy wannabe.
However, he will still remain in prison for at least five and a half years.
Isaac El Matari held his head in his hands as he was sentenced on Monday after a judge in the NSW Supreme Court found he had "not the slightest clue" how to carry out his plans for a bloody uprising.
Following his arrest in July 2019, the 22-year-old pleaded guilty to a number of terrorism charges, including preparing and planning a terrorist act on behalf of ISIS.
The Greenacre man was also convicted of trying to enter Afghanistan via Pakistan to fight on the ISIS front.
He was caught in police custody discussing plans for an uprising in Australia and made brazen claims about his attempts to set up terrorist cells in the bushes.
Judge Peter Garling said he had no idea how to carry out his plans as he tried to portray himself as the head of ISIS in Australia.
Judge Garling said, "The offender spoke a lot but took little action."
"He had only the most general of the plans. He had no guns and hadn't tried to get them.
"He had no followers, he hadn't convinced anyone in Australia to his cause.
"There was no direct or indirect threat to anyone.
"While full of extreme ideals, the probability of any terrorist attack occurring in Australia was really low."
The court heard that the applicant had been caught in a dispute over the purchase of firearms and TNT and that he had planned to attack a military barracks.
He told his wife about his plan to import assault rifles and claimed that IS followers in Australia could have taken over a small town like Orange had they been organized.
In conversations with the two partners, who were secretly recorded by the police, he discussed preparations for an uprising in Australia and claimed he would blow himself up for publicity.
After his arrest, a three-page letter he wrote was found in a neighboring cell, where he tried to sell his fellow prisoner with a vision of establishing an ISIS stronghold in Australia.
Quotations from the letter were read by Justice Garling, who said: "Australia's unique population distribution and geographic dynamics make it vulnerable to insurgent threats."
He tried to persuade the prisoner to join one of his cells, which would live in the bushes but would take advantage of Australia's "great estuarine waters" to attack major cities.
The sleeper cells in the cities proposed forming a "small closed battalion" to "plan the arrangement of attacks" to "exploit the landscape" while funding, recruiting and resupplying the "Mujahideen".
He was also found guilty of attempting to travel to Khorasan Province, Afghanistan, via Pakistan, to fight against ISIS.
But even then, Judge Garling said he never had direct contact with anyone who could deliver him to the war zone and had "little practical or detailed appreciation" of how to get there or what that would mean.
However, at the age of 18, Al Matari was caught in Lebanon trying to enter Syria to join ISIS, spending nine months in the notorious Rumieh prison for this.
El Matari was between 19 and 20 years old when he committed the acts, but Judge Garling said he should have known better, even at this young age.
"Maturity, or lack thereof, is concerned with considering all factors in sentencing," Judge Garling said.
"However, the fact that he went to Lebanon to engage in activities with ISIS in Syria and was caught and punished for this softens the extent of the perpetrator's immaturity.
"When he returned to Australia, it would have been difficult to put too much weight on his lack of maturity, if any. He must have learned his lesson by then."
El Matari was sentenced to seven years and four months in prison for five and a half years without parole.
He will be eligible for release in January 2025 after his term of service expires.
.