in today Notes on AdelaideThe packed Liberal primary in Waite gets into a deeper argument as the head of the party's local branch slams one of its prospective candidates, while another hopeful seat breaks bread with the shunned incumbent.
It's not a happy camp in Waite's Liberal state voters.
First, there was two years of uncertainty over the future of local lawmaker Sam Duluk, who is battling a fundamental assault charge stemming from his behavior at a drunken capitol 2019 Christmas Party.
Then, after being acquitted of the charge, Widow wasn't exactly warmly welcomed back to the Liberal group and eventually opted to race independently in the southern suburbs/skirts after Greens MLC Tammy Franks set her course on a bunch of other charges. under parliamentary prerogative.
But to cover it all up, the battle to decide who replaces him as the Liberal Party's candidate (with a state election not too late, of course) is shaping up to be one of the most bitter and divisive battles in the organization's long history. – which, let's face it, puts it against some pretty stiff competition.
There are four candidates in the primaries: Mitcham councilor Adriana Christopoulos, a former Labor Party employee and candidate who tried her luck with SA Best before the Liberal saw the light; The nominal centre-right candidate, Melissa Jones, and former party vice-president Cara Miller, who previously co-owned medical business Sound Radiology, were bought and renamed after they went into voluntary administration last year.
The party has one group of hopefuls – to whom Widow hailed – high-profile alderman Alexander Hyde, an employee of outgoing Boothby MP Nicolle Flint.
Moderates in the party have long been agitating for a change in seat, but have been thwarted in their attempt to hold an early primary with the conservative-leaning local SEC. [state electoral conference] writing too much He applied to the state administration, demanding that no action be taken until Duluk's case was heard.
Miller took the unusual step of establishing a separate branch within the Waite SEC in Brownhill Creek (a suburb which, according to critics, is notable for having no registered Liberal members).
But things exploded overnight when SEC chairman Malcolm Post sent his members an extraordinary email.
"I was recently informed that the Waite pre-selection meeting will take place on Saturday, November 13, 2021, when a suitable venue can be found to accommodate you and the observers under current COVID-19 rules," he said relatively unequivocally. .
"You may have seen the original date of the vote posted a week ago."
Again – so far, very good.
But the third line is the hitter.
"The delay occurred as a result of the Candidate Review Committee (consisting of Constitution Committee Chairman Lou Crotti, State President Legh Davis and State Director Sasha Meldrum) needing to further examine a candidate."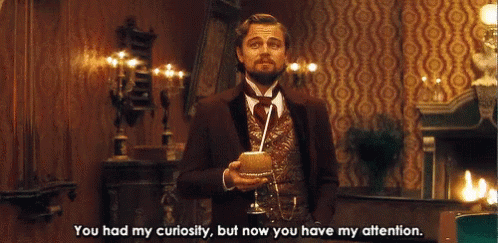 Without going into too much detail, the Post explains that as part of the CRC process, "every candidate must fully disclose any personal or business issues, past or present, that may embarrass the Liberal Party after being elected as a Candidate and/or Membership. Parliament".
"They are also required to sign a Statutory Statement under the Oath Act, which answers a few related questions," he continues.
It was understood that Post had the right to ask potential candidates direct questions before the CRC process was complete, and Miller was informed of a long-running civil court action brought against her by her deceased husband's family, particularly regarding the payment of a £40 per capita estate. gave. He owns a percentage stake in the now-defunct Sound Radiology.
Miller, however, Daily The CRC was not asked to provide further information regarding his candidacy, and when asked if he understood the delay in recent court proceedings, he replied "No".
But Post's email persisted.
"I have also been informed that a primary candidate has commented on Waite Branch and my ineffectiveness as head of the SEC," he wrote.
"I believe the specific criticism is that Waite hasn't had any meetings, and so it's worth trying to create the Brownhill Creek Branch."
In early 2020, Waite argued that the SEC had made it clear that there would be no non-AGM meetings after a particularly packed meeting – which members voted to inform the state party that they support Duluk – secretly recorded, audio "leaked" Daily and ABC".
"This has caused Sam, the Liberal Party, and some members to be greatly inconvenienced as the confidentiality and comments of the meeting have been betrayed and, worse, made public," the Post said.
"The discussion between the Head of State and I concluded that your privacy should be absolute and that no meetings should be held outside of General Assemblies as we cannot guarantee your privacy."
The Post said "several Liberal Ministers and State Parliamentarians" had also declined invitations to address the branch "for fear of being recorded and exposed to the press".
"No member of the proposed new Brownhill Creek Branch has approached me with any concern about my Presidency," he said.
Then, another hitter:
"While I never try to influence the way you vote, I will say this: one of the candidates has made several attempts over the past two years to access the SEC membership list – I'm not sure for what purpose.
"This was done either by volunteering to 'help the Membership Officer' or by making a motion to have more than one membership officer at the 2020 General Assembly."
He concludes with a dig at the newly started Brownhill Creek branch, noting that its predecessor – the Urrbrae/Springfield Branch – "was closed with the consent of the members a few years ago because it was ineffective, repetitive events and doubling of reporting paperwork".
Daily He asked Miller about the Post's presidency, whether he was trying to gain access to the SEC membership list, and if there were any candidates cited regarding the extended CRC process.
She replied in a Margaret Thatcherish tone via SMS: "No, no, no."
"Regarding an email sent to SEC members last night," he continued, "I cannot comment further as this is an internal matter."
"My focus is on the pre-selection process," he said.
Still, at least some of the Waite fraternity seem to get along well – Widow and her once confidant Hyde were spotted chatting amicably at Blackwood RSL over the weekend.
Both men insist that they are there to support the local cover team, the Porter Bay Band, one of which is a member of the local branch.
I don't think there should be a storm on a sailboat
"I met the Waite Fellow at Blackwood RSL, where I am a member, and so is he," Hyde says. Daily In a statement.
"This was after attending an Army Band concert earlier in the day for Veterans Health Week in Repat.
"It was a great afternoon at the RSL with live music from the 60s and 70s and there were more than a few Liberal members and supporters there."
Get InDaily in your inbox. Daily. The best local news at lunch every working day.
Thank you for signing up for the InDaily newsletter.
And then, for good measure, he adds: "It's a shame the other candidates weren't there either."
Hyde continues: "It's normal for opponents to chat with each other, MPs do this all the time, and especially when you're out and about in the community – I don't think it should be a storm. sailboat."
Fair enough then.
As for Duluk, he says he is "happy to talk to everyone at Blackwood RSL, where I am my boss."
But the private chat, unsurprisingly, raised eyebrows in Liberal circles – as was the fact that a blurred photo of the couple was making their party tour and shared on a special whim by members who weren't fans of either candidate.
And to think the party thought they had trouble with Waite in the days of former incumbent Martin Hamilton-Smith!
Notes on Adelaide It is an occasional column that tells the inside stories of Adelaide's people, politics, institutions and problems. If you have information that you think should be included in this column, send us an email: editorial@solsticemedia.com.au
Local News Matters
Media diversity is under threat in Australia – nowhere more so than in South Australia. The government needs multiple voices to lead it, and you can donate to InDaily of any size. Your contribution goes directly to helping our journalists uncover the truth. To help InDaily continue to uncover the truth, please click below.
Powered by
PressBoss