Love Death and Robots
is a series available on Netflix UK and Ireland. It was created by Tim Miller who is notorious in movies like Dead-pool. The premise of the show is every episode of the series, there is a 20 minute piece based on one of the show's subjects Love Death and Robots. The first season was released via Netflix in 2018. And the reaction clearly warrants a second season to come out in May 2021. There's also a change of animation and manufacturers for most stages
At first the first thing that stands out for me is the animation quality of all the stages. The one I loved the most was episode 3 "Pop Squad". The quality is almost as if it were some kind of Disney movie, without that death.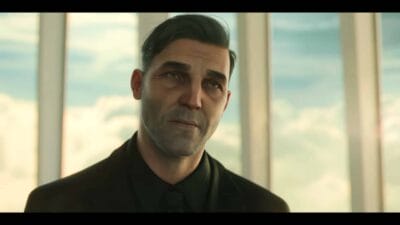 Following from that clearly see the nuances that are in the stages. Most stages asked myself questions inside, like do I want to live forever? Or would I always want to fit into a certain group?
Stages allow you to ask those questions because they describe the same situations, as in the "Pop Squad" stage it shows both sides of the story in terms of people wanting to live forever, which means not committing. As well as people who will have children, but that means they won't live forever. So, the question is do you take life risks but not live forever or keep within yourself and potentially without an exciting life, but you will live forever.
The series also describes the rise of technology and how it can lead robots to take over society through artificial intelligence and various forms. For example, in the first stage called "Automated customer service" which presents an automatic vacuum cleaner that does not work well, but in doing so it will hurt the owner.
Again raising questions about artificial intelligence and how far it can go, it can be seen as a positive because of helping people with day-to-day activities. But this episode shows that it can be changed in a snap.
Overall, this season of Love Death and Robots was a very thought provoking one for myself, as after watching all the episodes it just left me asking more questions and being more inquisitive about life in general. Miller does a great job at describing those topics in stages. I look forward to seeing if Netflix lasts this for a third season.
Tim Miller is a film director, producer, screenwriter, and visual effects artist. He made his feature film directing debut in Deadpool (2016). He was nominated for the Academy Award for Best Animated Short Film as co-story writer and executive director of the short, animated film Gopher Broke (2004). Miller directed Terminator: Dark Fate (2019), and also designed the title sequences of The Girl with Dragon Tattoo and Thor: The Dark World.
Amir Najib is a freelance journalist from Coventry University who is currently interning at Irish Tech News, his main interests are in sports, entertainment and cryptocurrency. He hopes to one day work in the journalism industry where he does multimedia on topics he enjoys. Twitter – @ 4mirN9
Disclaimer: The opinions expressed within this article are the personal opinions of the author. The facts and opinions appearing in the article do not reflect the views of knews.uk and knews.uk does not assume any responsibility or liability for the same.
For latest entertainment news| health news| political news| sports news| travel news| Covid-19 news| Tech news| Digital Marketing| Lyrics