NSW to end quarantine for fully vaccinated arrivals from 1 November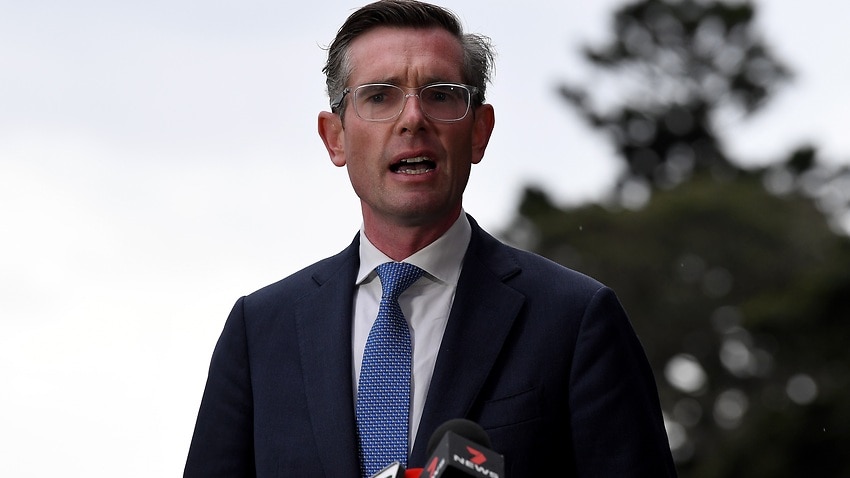 85,000 tests were processed in the last 24 hours.
One case was registered in the hotel quarantine.
NSW COVID-19 update – Friday, 15 October 2021
During the 24-hour reporting period until 20:00 last night:
– 91.4% of people over the age of 16 had a dose of COVID-19 vaccine.
– 77.8% of people over the age of 16 had two doses of COVID-19 vaccine.
– 85,000 tests
– 399 new locally acquired cases pic.twitter.com/zxDFDL2bM5
Prime Minister Dominic Perrottet said high levels of vaccination in the state had prompted the state government to lift hotel quarantine and home quarantine programs for those with two doses.
A negative PCR test will be required before passengers board their flight and a test regimen will be applied upon arrival.
Vaccines will need to be recognized by the TGA.
Hotel quarantine will still be required for unvaccinated travelers with arrivals limited to 210 people per week.
Premier Dominic Perrottet, "Sydney, New South Wales is open for business for people with dual vaccinations worldwide." Said.
NSW to lift quarantine for fully vaccinated arrivals from 1 November
---
"I think people in New South Wales will be flying to Bali before Broome… we need to rejoin the world."
"We cannot live here in a hermit kingdom. We need to open up and this decision made today is a big one, but the right one to connect NSW globally."
Tourism Minister Stuart Ayres confirmed that priority will be given to Australians who have returned fully vaccinated.
"It's a huge rebound for our economy and a really clear signal for Australians who have had to operate overseas in a restricted aviation market that we're removing those barriers and allowing you to come home," he told reporters.
The state government has proposed allowing tourists and foreign nationals to enter the state as well, as the federal government takes responsibility for checking vaccination status as part of the visa application process.
Passengers walk to their flight at Sydney International Airport, Sydney, Wednesday, August 21, 2019. Source: AAP Image/Lukas Coch
---
"There would be no demarcation line between Australian citizens and citizens of other countries around the world," Mr Perrottet said.
"The focus here is on a definition between vaccination status – [between] vaccinated and unvaccinated.
Perrottet said the changes were discussed with Prime Minister Scott Morrison.
Travel to regional NSW postponed to November
As of Monday, the limits for gathering at home will increase from 10 people to 20 people, and outdoor meetings will increase from 30 people to 50 people.
As of November 1, the upper limit for reservations will be removed and drinking in bars will be allowed again.
However, due to the risk to communities where Covid-19 vaccination rates lag behind cities, Sydney residents will not be allowed to travel to the areas until 1 November.
"If you look at the 80 percent double dose of LGAs in Sydney, that's where regional New South Wales will be on November 1," Perrottet said.
The cabinet met on Thursday night and chose to postpone regional travel because only 36 percent of regional local government districts have a population and 80 percent are double-vaccinated against COVID-19.
"I know this announcement today will be frustrating for many people," Deputy Prime Minister Paul said. said.
"We know that if we wait two more weeks, much sooner, we will be in Sydney today."
The coalition government had promised unlimited travel in the state from Monday, after NSW had reached the 80 percent double vaccination milestone.
With 77.8 percent of NSW residents over the age of 16 fully vaccinated, the state is likely to hit the 80 percent threshold over the weekend.
Scenes at Wategos Beach in Byron Bay. Source: AAP
---
Late on Thursday, NSW Health announced that from Friday, restrictions for people entering NSW from the ACT will be eased, and people will no longer be required to complete a declaration form upon entry into NSW or follow stay-at-home rules on arrival.
Queensland residents will also not have to fill out a declaration form on arrival, due to the low community transmission rates in that state.
About 91.4 percent of eligible NSW residents have had at least one COVID-19 vaccine.
72.11 percent of children ages 12 to 15 have received at least one dose by Wednesday, and 26.01 percent are fully vaccinated.