Partnership between Emirates Policies and a Brazilian think tank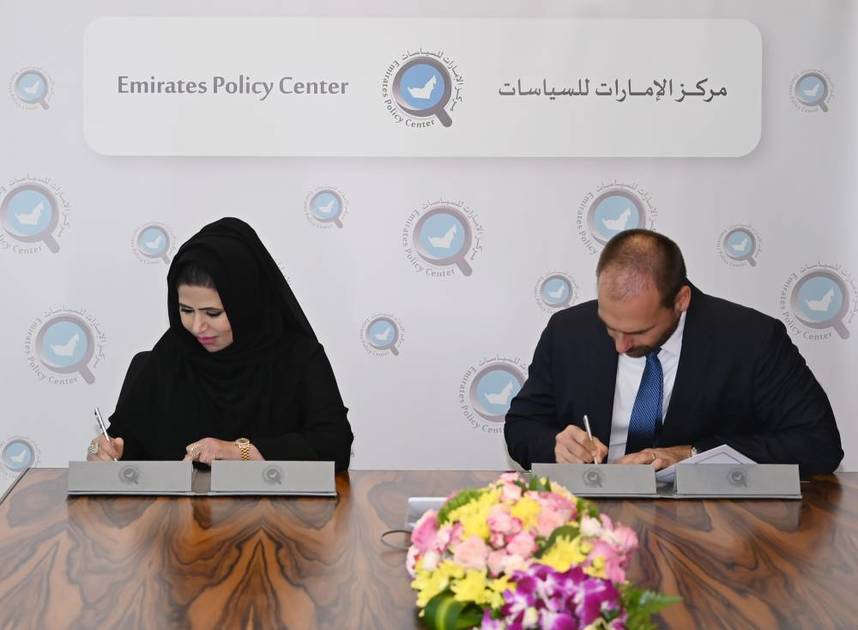 Abu Dhabi: "The Gulf"
Dr Ibtisam Al Ketbi, President of the Emirates Policy Center, wrote a memorandum on cooperation and partnership with the Conservative Liberal Institute (ICL) in Brazil yesterday. to Brazil's restoration of its fundamental values ​​through political education.
The memorandum provided for cooperation between the two departments to exchange knowledge, research experiences and publications, organize scientific events, prepare studies and research, and set up educational programs.
Dr Ibtisam said that the Emirates Policy Center is committed to building a partnership network with the most important research and think centers in the world, adding that the signing of this Memorandum of Understanding is part of the Center's strategy to open up counterpart institutions on the Latin American continent.
The signing ceremony was held at the Emirates Policy Center in Abu Dhabi's headquarters, and the memorandum was signed on the Brazilian side by the Institute's President Eduardo Nantes Bolsonaro, who is also a member of the House of Representatives, and the son of the current Brazilian President Jair Bolsonaro.
.