A correctional officer in California was arrested this week for allegedly assaulting a bank employee outside Wells Fargo in Grover Beach earlier this month, police said on Tuesday.
officer identified by Grover Beach Police Department of James Allen Jones Jr. He was arrested on Tuesday morning and faced charges of hate crime, assault and criminal threat related to the incident.
Prior to the incident, Jones was a probation officer with the California Department of Correction and Rehabilitation at the California Male Colony in San Luis Obispo, Grover Beach police said on Tuesday. Press release Police occurred on the evening of September 3. Jones was taken to the San Luis Obispo County Prison after his arrest.
The person Jones allegedly fought told police that the incident started after Jones was frustrated that his Wells Fargo location in Grover Beach had enforced mask requirements during the ongoing coronavirus pandemic. Grover Beach police said the bank employee was injured during the fight but did not accept the offer of medical treatment after authorities arrived.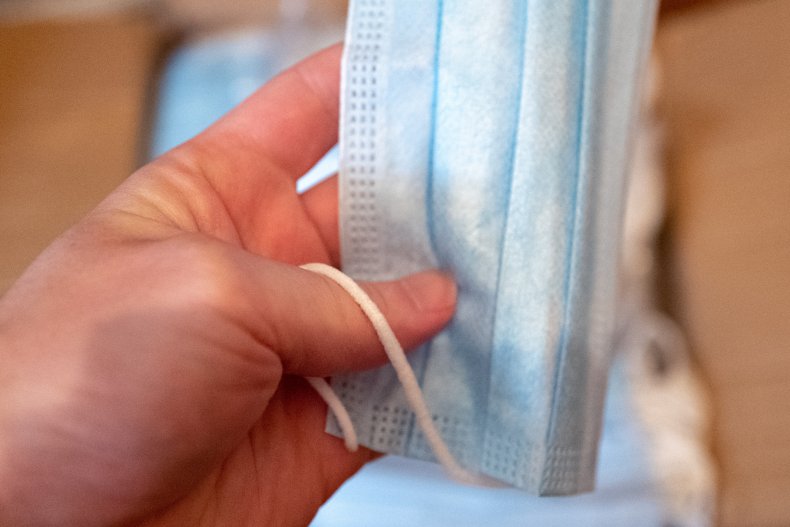 A day later, police told the bank that they had spoken to the bank employee to learn more about the fight and that Jones allegedly "made derogatory remarks about the victim's ethnicity during the fight." Police said the incident report has been updated to reflect the hate crime allegations and authorities are spending the next few days working to identify the other person involved in the incident, who left the area before police detained anyone.
Jones was later identified as the other alleged person involved in the incident through witness interviews and photographs and videos collected from surrounding areas during the fight. After Jones was identified, authorities collaborated with the San Luis Obispo County District Attorney's Office to issue an arrest warrant and search warrant for Jones' property.
Vicky Waters, special counsel and assistant secretary of communications in the California Department of Corrections and Rehabilitation, said: News Week The officer involved took administrative leave with a statement that did not include Jones' name.
"The details of this incident are deplorable and the CDCR will not tolerate such behavior on or off duty," Waters said. "This does not represent our department or our staff's standards and expectations. The officer has been placed on Administrative Time Leave and we will continue to cooperate with the Grover Beach Police Department in their investigation."
Grover Beach police also described the hate crime allegations against Jones as "unacceptable". The ministry said police had responded to three alleged hate crimes in the past five years, two of which resulted in arrests.
The department states, "The City of Grover Beach is committed to promoting a collaborative, safe and culturally diverse environment for residents, employees, business owners and tourists." Said. "We will continue to promote the values ​​of human rights, peace, respect and inclusion in our community."