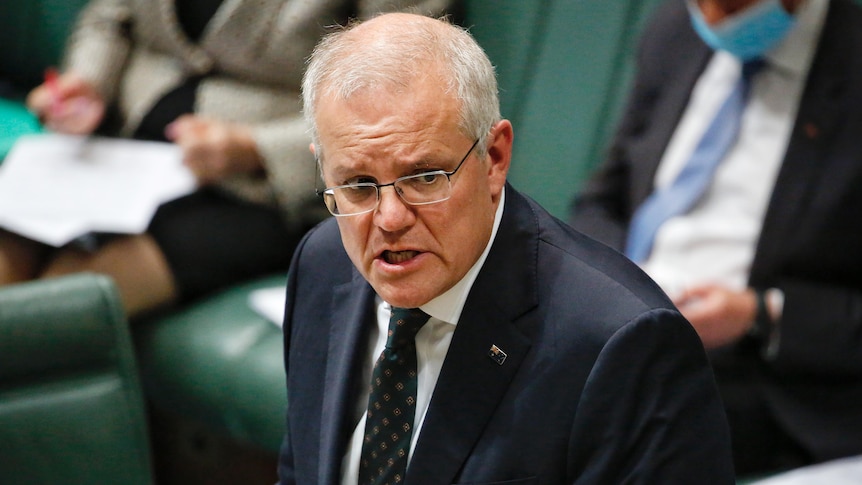 It's no secret that this prime minister, like many before him, views attending a parliamentary meeting as a visit to the dentist – something to go through.
However, the last two weeks of his toughest year in office have been particularly painful for Scott Morrison.
The final weeks of parliamentary work of the year are always chaotic and sometimes turn into a "season of assassination" for a leader under pressure. Things aren't all that bad, but after a bitter internal debate on climate change that left both sides dissatisfied, there is frustration and resentment.
Conservative renegades are raging over vaccination demands, long-delayed religious discrimination laws have rekindled old divisions, and Labor is relentlessly undermining the prime minister's credibility.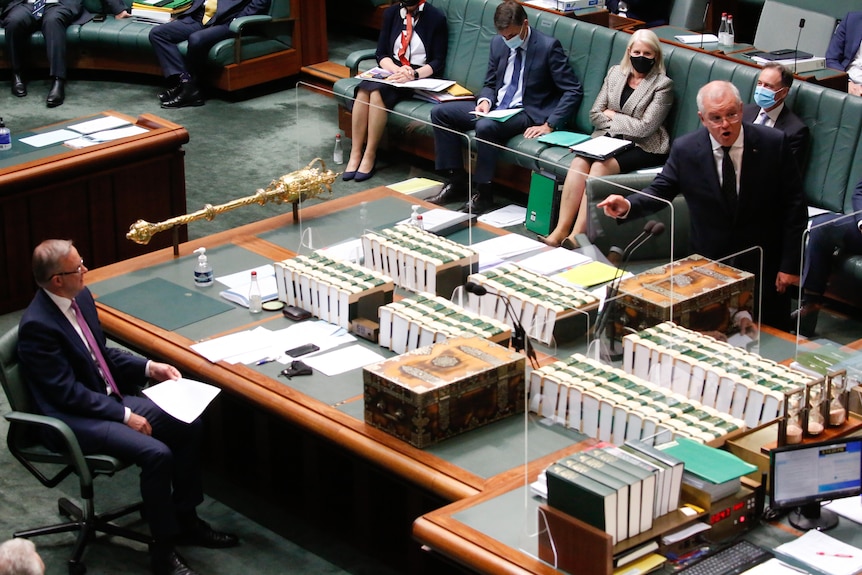 Morrison didn't help himself this week either, delivering the opposition jackpot in the only answer to questions in which he managed to simultaneously raise new doubts about his honesty and revive memories of an ill-fated Hawaii vacation by stating that he wrote to Anthony Albanese. tell him "where I was going."
He didn't. An an awkward fix was required…
A split coalition
After announcing last week that "it's time for the government to get out of our lives," the prime minister could hardly complain about the five senators from the coalition who crossed the platform to vote for the United Nation movement to end vaccinations. mandates.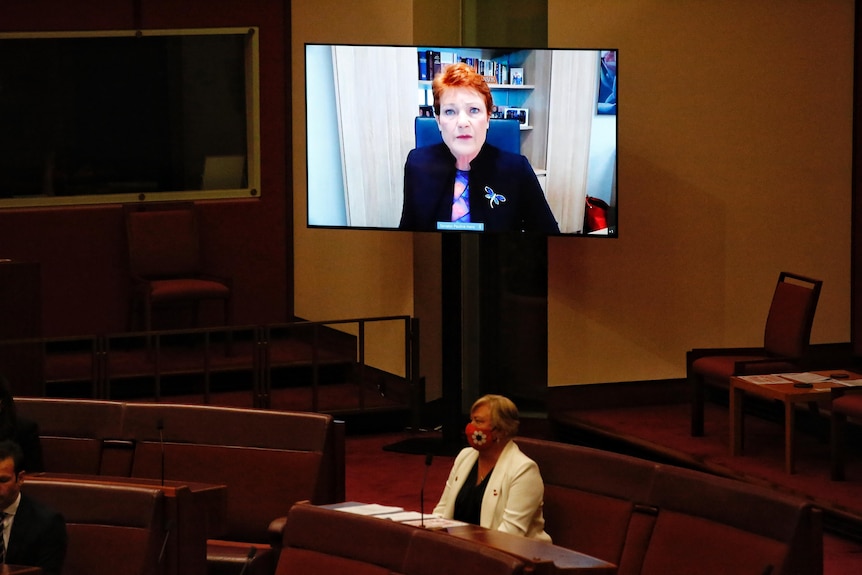 Even more worrisome was the threat of two of the five apostates to withdraw their votes on all government laws until mandates were revoked. Two senators – Alex Antich and Gerard Rennick – both, in particular, in their first term in parliament. Some of their colleagues suspect that they have not yet fully grasped the importance of teamwork.
However, to some extent, the threats have already taken effect. Prime Minister yesterday gave way to Rennick's demand expand access to its COVID-19 vaccine injury compensation scheme for those few who suffer from the injection.
This sparked Labor ridicule that government policy was now being held hostage by the vaccine skeptic. In turn, Rennick promised to support the government with a procedural vote, but does not give any guarantees under the law.
Plans for require voter ID for upcoming elections dust may bite as a result. The government will not put any laws to a vote unless it is sure the numbers are there.
Religious Discrimination Bill Postponed
It certainly won't religious discrimination bill to vote this year, not because of threats of pogroms from renegades, but because of more significant differences in the ranks.
V the bill was finally unveiled on Tuesday afternoononly after the Coalition party room had gathered, much to the dismay of some in attendance. Moderates and conservatives alike have varying concerns, and observed that most of those who advocated the law at the time of the meeting were Morrison supporters from the center-right faction. They suggested that the whole thing looked "a little staged".
The bill will be reviewed by the Senate. Few anticipate controversy over religious discrimination laws that have persisted for four years since the same-sex marriage debate was resolved in the summer.
Not that Labor was highlighting the Coalition's internal problems on this issue. He has his own divisions on religious discrimination, and it is not surprising that he did not raise this issue in "Time of Questions."
If the law does return to parliament before the election, some in the Labor Party would prefer to be passed without a vote.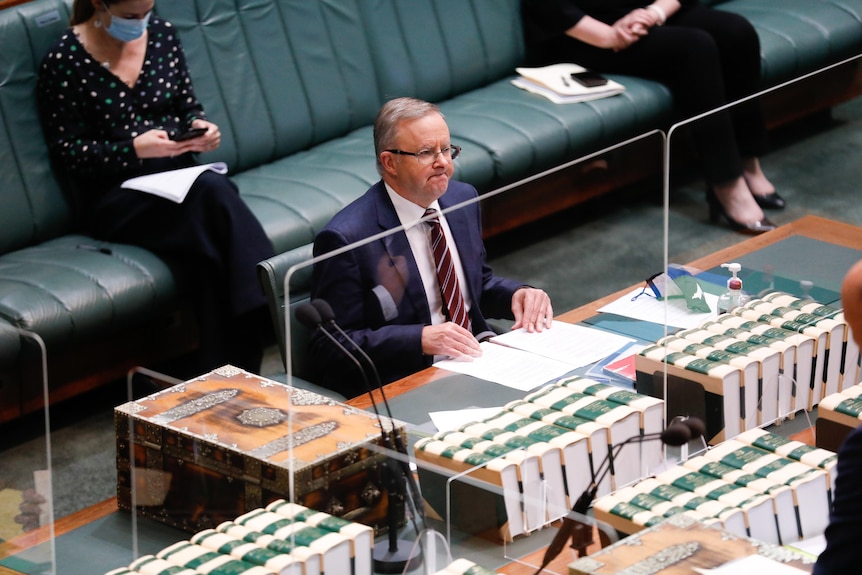 Balancing act
On many fronts, Albanese continues to keep its politics dry.
He will announce his 2030 climate target and at least one other important policy before the end of the year, but only after parliament rises.
The main task of Labor for these last two weeks is to correct the imprint in voters' opinion that Morrison is a shameless liar… They throw everything at it.
For some, this impression is no doubt ingrained, but the Coalition hopes that most "quiet Australians" are either not in the mood for parliamentary chaos this week or are not particularly shocked by politicians accusing each other of not knowing the truth.
The plan is to survive until the final weeks of meetings and then end the year with a budget update that will reorient the focus on the economy.
Deciding whether to bring parliament back in the new year poses a dilemma for the prime minister. He needs more time to recover. An early budget would be an opportunity to maximize the advantage of the position and be optimistic about a future with more jobs and higher wages.
But the early budget and the May elections will require more weeks of parliamentary sessions. As this week has shown, this can lead to even greater chaos, division and undermining of legislation.
The most elaborate plans can be ruined by renegades on the bench, or worse, another self-goal.
David Spears is the host of Insiders, which airs on ABC TV at 9am on Sunday or on iview.
…