South African Ambassador: Expo is our chance to reconnect with the world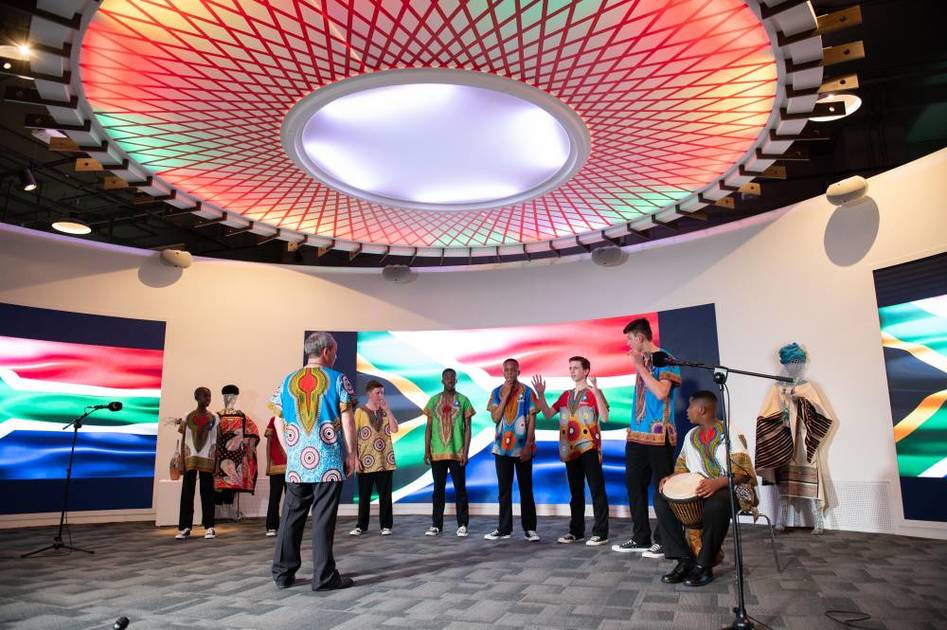 Saad Kachalia, Ambassador of the Republic of South Africa to the country, stressed that Expo 2020 Dubai is an important opportunity to restore contact with the world and stressed that his country benefits from the international event to introduce South Africa to all countries of the world.
Ambassador Kachalia invited the world from the Expo 2020 Dubai website to visit his country and said: "The Republic of South Africa is a country with a lot of innovation, and in the light of Covid-19, we have laboratories that produce the vaccine. We also have a very beautiful flora, unique fauna, sea and mountains in varied terrain. So we welcome all tourists to visit South Africa. And all that South Africa has to offer at the fair: diversity in all aspects of human existence. The Drakensberg Boys' Ensemble, in the South African Pavilion, presented an outstanding show, while Vaughan van Zyl, the band's leader, explained: "The fun begins with coming to Dubai and entering this gigantic and exceptional event and then touring the South African Pavilion. and see personalities Variety comes to enjoy and learn. We were happy to see visitors enjoy the band's performance. "
This is the first time the South African squad has come to Dubai, and the region in general. Vaughan van Zyl describes it as "fantastic and fantastic. It is a unique opportunity to meet people and learn about new cultures here. "(Wam)
.