Sweet Megg unveils her cover of the classic "Santa Baby"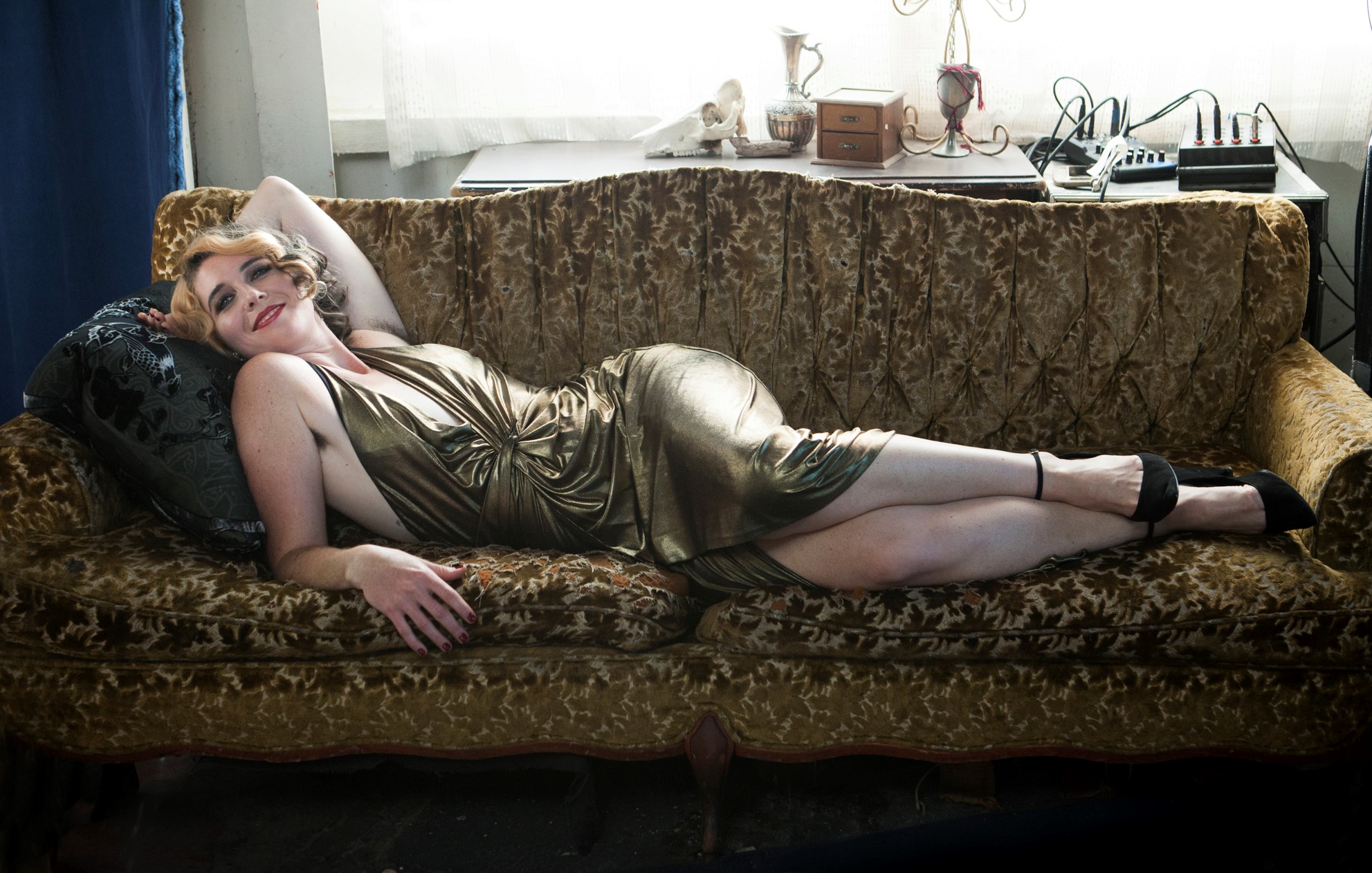 Today, as millions of families across the United States reunite to celebrate Thanksgiving, all the familiar holiday songs in every household, mall, and store come to life. It would not be the holidays without the ringing of the sleigh bells, the "pa rum pum pum pum" of the little drummer Boy and the Wishhhh and "We Wish You a Merry Christmas" playing in your ears. A less traditional but more modern favorite of Christmas carols is the beloved "Santa Baby", first released by Eartha Kitt in 1953. Since then, it has been covered by Madonna, Arianna Grande, Taylor Swift, Gwen Stefani and Kelly Clarkson. among dozens more, the song as a modern staple of the holiday repertoire.
Americana / jazz artist Sweet Megg is set to release her rendezvous with "Santa Baby" on Friday, but PopWrapped is pleased to release it today. Asked why she chose this song in particular for her next single, Meg shares: "We wanted to create something fun and vintage for the holidays. When it comes to holiday music, I've always loved the early music of the '40s,' 50s & '60s. I thought it would be fun to [my record label] Turtle Bay to create something authentic vintage but not limited to the 20s / 30s.
To recreate the classic sound of the analog era, Megg's label helped recorder producer Jon Atkinson of BigTone Records, which specializes in antique recording equipment. "Everything you hear is recorded live and recorded on authentic equipment from the 1940s, 50s & 60s," Megg explained. "The heat of the pre-digital way of recording is evident in the result. I'm excited to share it!" The line-up staff are: Ricky Alexander (saxophone), Mike Davis (trumpet), Justin Poindexter (guitar), Tal Ronen (bass), Jesse Gelber (piano), Chris Gelb (drums) and Sam Chess (trombone).
Give "Santa Baby" a listen below and for more information on Sweet Megg, visit her Website, give her page a like Facebook or follow her up Instagram. Header Photo Credit: Rose Callahan.