Taliban to Visit Russia as a Comfortable Group to America's Enemies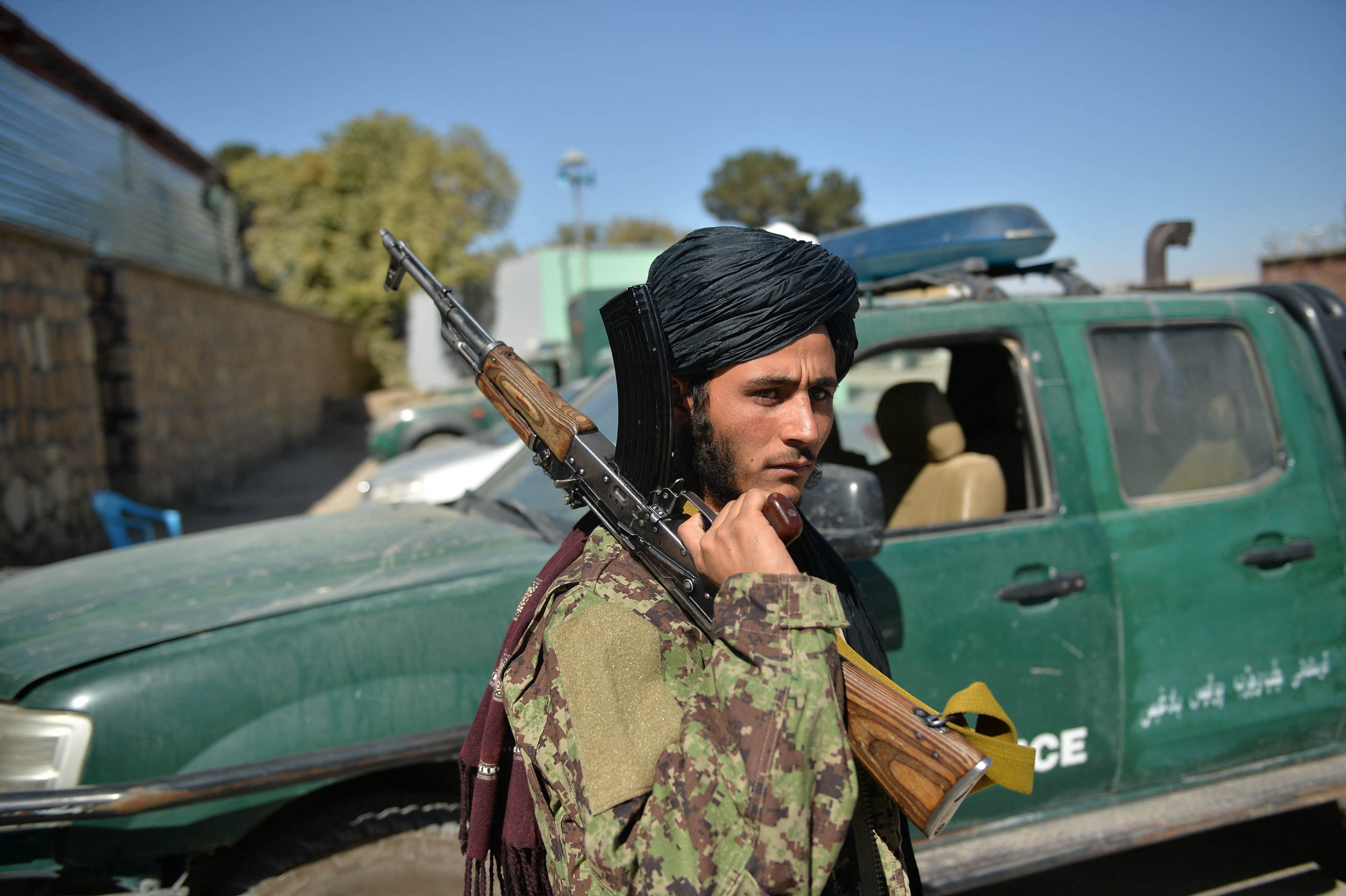 A of the Taliban The Russian foreign ministry said in a statement that the delegation will arrive in Moscow next week for Russian-led talks on the future of Afghanistan.
Interviews will be held on October 20. The news agency Tass reported. They will be held under the so-called Moscow format, which was established in 2017 and includes Russia, Afghanistan, India, Iran, China and Pakistan.
Before the heavily criticized debut US military Taliban leaders from Afghanistan held broadly public talks with China, which showed Beijing's willingness to engage with the Islamist group.
China and Russia maintain a diplomatic presence in Kabul and are seeking to increase their influence in Afghanistan following the departure of the United States.
On Thursday, Russian foreign affairs spokeswoman Maria Zakharova said on the sidelines of the Eurasian Women's Forum: "Next week, we expect a representative delegation of the Taliban movement to visit Moscow and participate in the third Moscow format consultations on Afghanistan.
"We hope that the new authorities in Kabul will convey their statement that they can deal with ISIS on their own, without any outside help," Zakharova said on Thursday, according to Tass. said.
Referring to talks asked by Taliban leaders in Doha, "We also noted the two-day visit of the Taliban delegation to Qatar, led by the Deputy Foreign Minister of Afghanistan. Negotiations were held there, especially with representatives of the US State Department." For American and European assistance to end Afghanistan's isolation.
This week, G20 representatives met in Rome and agreed to work together to avoid a humanitarian catastrophe in Afghanistan, even if it had to coordinate with the Taliban amid serious concerns about the fate of women in the country.
Humanitarian Aid Package
The European Union promised The 1 billion euros ($1.2 billion) humanitarian aid will also help neighboring countries take in Afghans who have fled since the Taliban took control in August.
Although the Taliban is banned in Russia as a "terrorist" organization, the President Vladimir Putin He talked about the need for the group to be accepted into the international arena.
In September, said Putin "The sooner the Taliban enters the community of civilized nations, the easier it will be to make contact, communicate and somehow influence and ask some questions."
Russia, the Taliban's contribution to security in Kabul and World War I.Islamic State-Khorasan Province (ISIS-K), but last month Samuel Ramani, associate member of the London-based RUSI think tank, wrote that he has no immediate plans to diplomatically recognize the Islamic Emirate of Afghanistan.
He said Russia has been conducting diplomacy with the Taliban, but still has reservations about its commitment to fighting terrorism, and expects Moscow's strategy for Afghanistan to "synthesize diplomacy and deterrence".