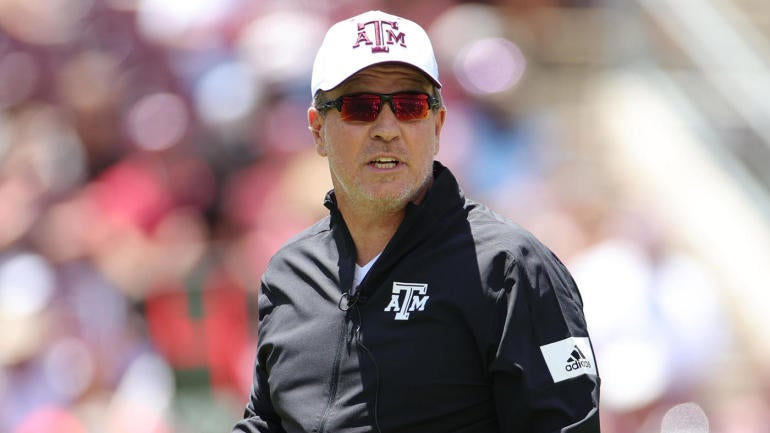 Texas A&M coach Jimbo Fisher has denied previous rumors linking him to the vacancy at LSU. However, those rumors do not go away – not long after Scott Woodward, the man who hired Fisher at College Station, is the athletic director of the Tigers. But with the coach-foolish season already underway, and with questions still popping up, Fisher issued an emphatic denial of these ongoing rumors during his weekly Monday press conference.
"I want to be with A&M," he said. "I plan to be with A&M. I'm not going anywhere. I do not want to be anywhere else. I love being right here."
It is the standard procedure for coaches to deny interest in other jobs during the season, but it is less common for them to dive into the reasons for it. Fisher, however, injected some logic into the discussion by pointing out how silly it would be to go to another school within his own department.
"We want to recruit an incredible class this year," he said. "I'm either the dumbest person on God's Earth, okay? Who's going to recruit all these guys to A&M so I can go across – over here – and play against them? If I did, you would all probably say I'm the dumbest man, and I do not want him to be my coach. "
Fisher was also quick to point out the reasons why he wants to stay at Texas A&M, citing his appreciation of Sports Director Ross Bjork, his relationship with President Katherine Banks, his ranch and family situation. Bjork responded to Fisher's quote with a slight sarcasm shortly after the press conference.
Woodward lured Fisher away from Florida State to Texas A&M with a 10-year, $ 75 million contract in hopes of winning the College Football Playoff – a contract that has since been updated to $ 95 million. Whatever LSU hypothetically would offer Fisher, Texas A&M has shown it could counter.
Fisher is 33-13 and 21-11 in the SEC since taking over the program. His 2020 team missed the College Football Playoff by one spot, but topped North Carolina in the Orange Bowl to finish as No. 4 in the AP Top 25.