The Dubai Chamber strengthens bilateral cooperation with Angola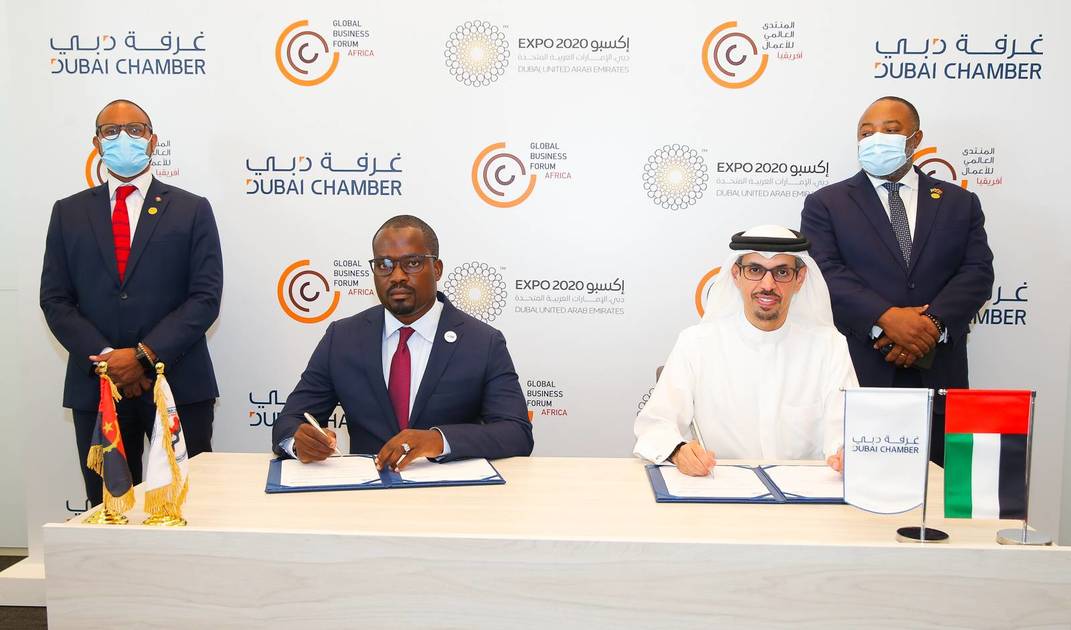 Dubai: "bay"
The Dubai Chamber has signed a Memorandum of Understanding with the Angolan-UAE Chamber of Commerce and Industry, with the aim of laying a solid foundation that strengthens the bilateral economic relations between Dubai and the UAE on the one hand and Angola on the other.
The agreement was signed within the business during the second day of the Global Africa Business Forum 2021, in its sixth edition, which is held in connection with Expo 2020 Dubai. The significance of this agreement lies in the fact that it establishes a practical framework and identifies clear and studied mechanisms that enable decision-makers from both sides to develop stronger commercial relations between the two parties and establish cooperative measures to improve the performance of their financial objectives.
Under the terms of the agreement, the two chambers will promote trade between the two countries, exchange information on available trade opportunities and investment options, organize barter deals, business and research visits, trade events, exhibitions, seminars and training courses for the benefit of the two chambers. On the other hand, each House will send and receive trade delegations, encourage partnerships and facilitate bilateral cooperation between members.
The agreement was signed by Hamad Buamim, Director General of the Dubai Chamber, and Braulio Martins, President and CEO of the Angolan-UAE Chamber of Commerce and Industry, and a number of officials from both sides.
Hamad Buamim said: "This agreement is a positive and important indicator that will help strengthen trade links between Angola and Dubai and open communication channels that increase trade. Today, with the presence of four representatives of the Dubai Chamber in Africa, we at the Dubai Chamber look forward to providing all the necessary aids and providing all forms of assistance to ensure the continued prosperity of relations between Dubai and Angola. "
Braulio Muhammed Sanda Martins said: "MoU lays the foundation for solid investment and trade relations between Angola and Dubai through its contribution to facilitating trade and economic cooperation in accordance with applicable laws and regulations. In addition to providing a supportive environment for companies, this agreement will help enable the establishment of successful partnerships along with many other initiatives, including the organization of trade missions, business visits and research, meetings and conferences, training courses, forums and commercial events that benefit and mutual benefits the members of the two chambers.
.