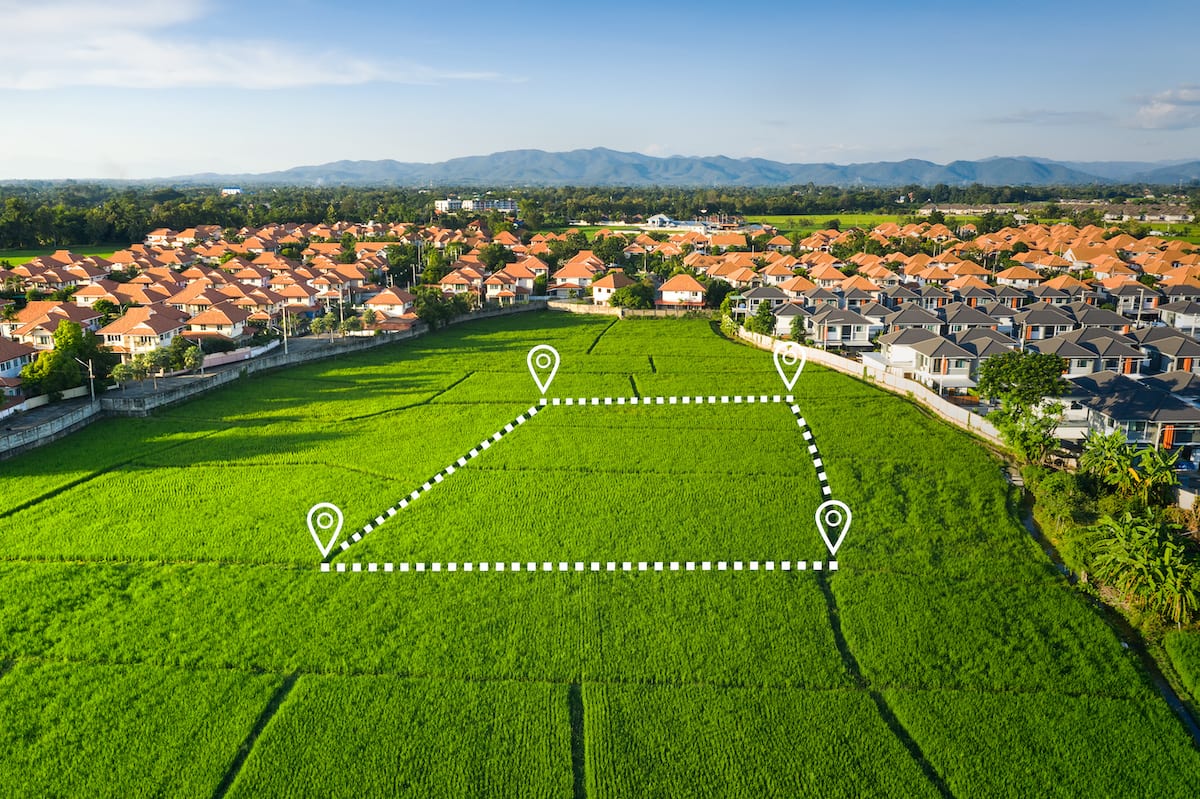 Do You Really Need Vacant Land Insurance? Absolutely!
If you have vacant land, it is important to insure it properly and this may mean multiple coverages or policies to ensure that you are adequately protected.
People often assume that their homeowner's insurance policy will cover any vacant land they may own, but this is not the case. In each state, vacant land is considered separately and requires separate consideration.
With vacant land, you have to guard against the risks that come with potential trespassing strangers or mischievous teens. Intentional or not, they may damage your property or engage in dangerous behavior that could lead to injury. Also, there may be some catastrophic event on your property, such as a fire, which can damage adjacent property, adding to your liability.
Two things to consider while securing vacant land insurance
There are two important things to keep in mind while getting vacant land insurance:
Is the vacant land financed? Your lender may have specific requirements when it comes to insuring your vacant land. In addition, if the land is being held for development or recreational purposes, there may be additional considerations, such as ground improvement or storage for equipment or vehicles.
How do you plan to use the land? People buy land for a variety of reasons – a futuristic dream home, hunting or fishing, keeping animals such as horses or cattle, or riding a dirt bike or ATV. Each use may have different insurance requirements.
What if there is a vacant house on the property?
If your property also has a vacant house, you may need both vacant house and vacant land insurance. Vacant home insurance is specifically designed to protect any structure on your land that is vacant but is not the land itself or any other property held there, eg, a boat or recreational vehicle. This may require separate coverage.
The one exception is if you are in the middle of a sale, the homeowner's policy must cover the vacant home if it is sold in 60 days or less.
What type of insurance do you need for vacant land?
Since vacant land insurance is typically a direct liability policy, it is often combined with additional coverage to create full-coverage protection. keep in mind that Average bodily injury claims in 2018 $26,500 per event and has only continued to climb.
vacant land insurance
Vacant land insurance is actually a liability-only policy. This type of insurance is one that provides coverage for any injuries you may have on your land, but not for any damage to your property. It covers medical costs as well as legal bills if someone gets hurt on your property.
This can be a separate policy or sometimes it can be added to your homeowner's policy.
hunting land insurance
If you are planning to use the land for hunting for yourself or for others, you will want to purchase a hunting land insurance policy. This type of policy accommodates increased risk when firearms or weapons are being used on the property.
To be extraordinarily cautious, it's still a good idea to have visitors sign a well-crafted liability waiver before pooping on your property.
Apart from this, you should always keep a good watch on the property. If a visitor builds a hunting blind without your knowledge, you are still liable if they fall out of it. In fact, the structure itself can void your policy.
umbrella insurance
You can also add vacant land coverage to an umbrella policy which is a comprehensive coverage that extends the liability coverage from your homeowner's policy. Umbrella policies can also be purchased on their own.
What Can Cancel Your Vacant Land Insurance Coverage?
Always visit your property frequently to make sure everything is taken care of and that the property is safe and well maintained. If you live far away from the property, hire someone to inspect, mow, dispose of snow, or do whatever is needed to keep the property up to code. These two situations will negate your insurance coverage:
Someone living on the property – Make sure no one is living on the property or that a temporary or semi-permanent structure is erected (or erected) on the property. This will void your vacant land policy, even if you don't know the person or you didn't allow them to live there. You are expected to have control over the property, whether you live nearby or not.
Keep your property safe and free from obstructions. If it is determined that you have an injury claim against your property, but it was caused by negligence or lack of maintenance, your insurance company can cancel your policy.
To be safe, be sure to post warning signs that no trespassing is allowed and take pictures of placements if signs are removed without your knowledge.
What does vacant land insurance not cover?
These are some of the things that are excluded from the vacant land policy:
Commercial use of land, including farming, animal husbandry, or timber operations. These require commercial-grade insurance.
Amount limit. If you add additional property, make sure that your new total area does not exceed the permitted limits set by the policy.
Any man-made structure, from fences to telephone poles to roads.
Wells, mines, solar or wind power structures, or mines.
Is Vacant Land Insurance Worth It?
Absolutely. Insurance costs relatively inexpensive, ranging between $150 and $300 per year for a $1 million policy. It's worth it just for the peace of mind.
Travel EINSURANCE.com To know more about vacant land insurance or to get a quote comparison from our highly verified insurance providers. you can also call 1 (866) 845-5168 If you need to talk to professional representatives.
Disclaimer: The opinions expressed within this article are the personal opinions of the author. The facts and opinions appearing in the article do not reflect the views of knews.uk and knews.uk does not assume any responsibility or liability for the same.
For latest entertainment news| health news| political news| sports news| travel news| Covid-19 news| Tech news| Digital Marketing| Lyrics