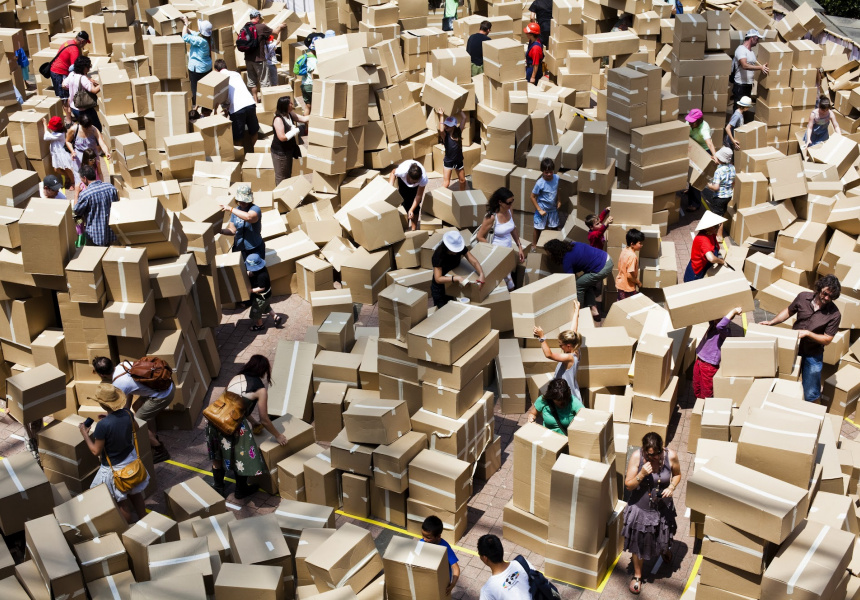 Grab the kids and the helmet – this interactive, large-scale activation lets you build cardboard skyscrapers and skylines.
multilingual theater'NS We built this city first appeared in Melbourne's City Square 20 years ago – now home to the Metro Tunnel construction site. After traveling around the world to places like the USA, Japan, Taiwan and Korea, he is returning to the city for a special presentation for his 20th anniversary. Melbourne Fringe.
The architectural playground takes over Carlton's University Square for two days of fun for the family (or groups of friends). The space transforms into an energetic space filled with thousands of cardboard boxes and DJ spinning tunes throughout the day.
Families, kids and young hearts can join Polyglot artists and construction workers to build a "city" of boxes from scratch in just 60 minutes. Then, at the end of the hour, spray it all back onto the ground. The large-scale cardboard construction site is designed to bring communities together and ignite creativity and connection.
Tickets are free and there are four sessions each day at 10:00, 11:00, 14:00 and 15:00.