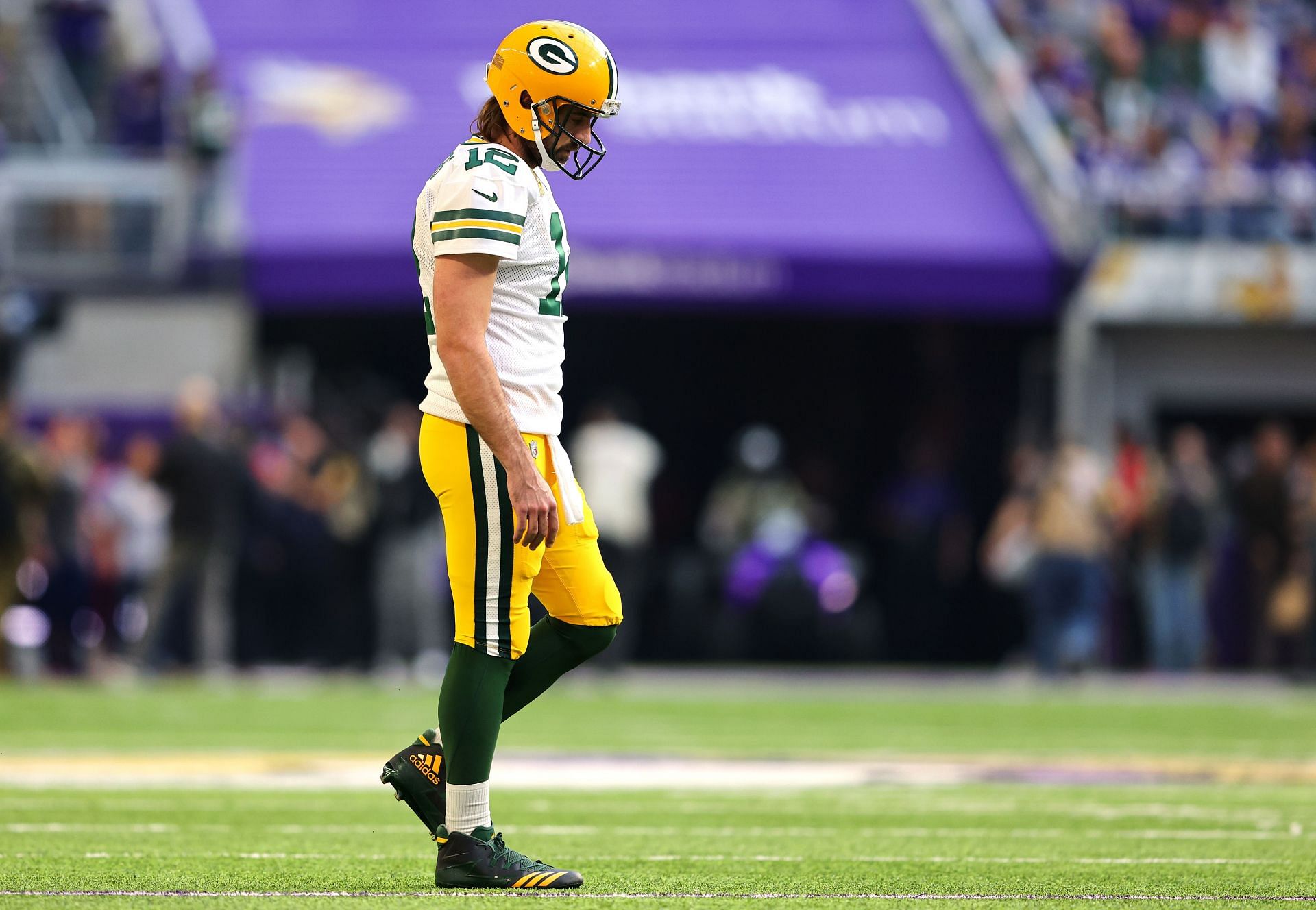 Just when we thought COVID would have no more terrible surprises for us, Aaron Rodgers brought the expression and state of "COVID toe" to light. For those of you who live under a rock, Aaron Rodgers was diagnosed with COVID, and since he was not vaccinated, he had to miss 10 days and a fight because of it. Ever since he returned, he has missed further training due to a toe condition. While on Pat McAfee show, he made the claim that he had COVID toe.
We will take a look at what the condition is and whether Aaron Rodgers has it or not.
COVID toe and Aaron Rodgers
Aaron Rodgers claimed that he does not suffer from any adverse effects of COVID other than COVID toe. It sparked a barrage of comments with people wondering what the condition was.
COVID toe can be an additional side effect of having COVID. This includes itchy toes, along with redness and a burning sensation. Some patients also reported having lesions. This typically occurs due to a strong immune response to coronavirus.
Now because Aaron Rodgers claimed to have it, people went on to assume he was suffering from the same condition. But it was just a play on words, and what he said is that the current toe condition he is suffering from happened during his forced absence from the facilities due to COVID. We should have known better than to take him literally, knowing how he was "immunized" and not vaccinated.
It turns out that Aaron Rodgers has simply broken his toe. The truth about his toe condition arose when Rodgers revealed that he had practiced on his own during COVID and injured his toe. That's why Aaron Rodgers mockingly called it a "COVID toe."
Aaron Rodgers' clarification on the matter is certainly welcome. That his joke was not taken in the spirit it was originally intended to be is due to the fact that his continued attitudes towards COVID have at times been so outrageous that it is difficult to separate what he is saying seriously and what he is saying jokingly.
ALSO READ
The article continues below
But what Aaron Rodgers' comments have inadvertently done is bring the condition of the COVID toe to the fore. It has been one of the least discussed side effects of COVID, and it is understandable, given the more severe disorders humans have faced due to coronavirus, including and up to death. We hope that knowledge about COVID toe will once again repeat to people how the effects of COVID can last long after it is gone and they will start taking it more seriously.
---
.