Where is the anger? -NBC Chicago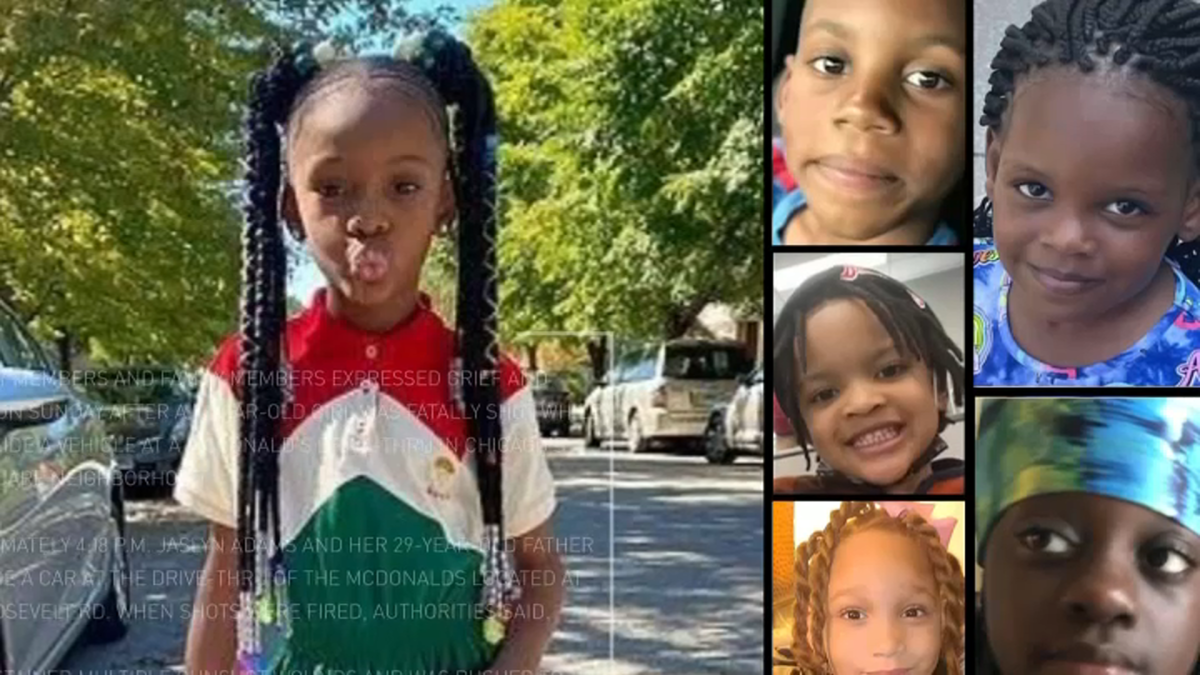 Annette Freeman will never forget where she was on October 13, 1992. It was a day that changed his life and shook Chicago deeply.
"I'll never forget it was Tuesday and they went back to school, it was the first day," she said. "I don't want to go to school today," he said, and I said, "You know you didn't miss school!" said.
Seconds later, Freeman's 7-year-old son, Dantrell Davis, was hit in the head by a sniper bullet as he was walking towards the Jenner School across from their Cabrini-Green housing project.
"I come from where I know gunshots, so I heard it, all I could do was turn and say, 'Duck Danny!' I said. But at that moment, he was already on the ground."
Freeman said he quickly realized there was nothing he could do to save his son.
"Danny was hit by the first bullet," he remembered. "The first – Danny got a smack on the cheek. And it's over as quickly as it started."
On October 13, 1992, 7-year-old Dantrell Davis was shot dead in the Cabrini Green housing project while his mother, Annette Freeman, was driving him to school. It tells the story of that day 29 years later.
Chicago responded with shock. And anger. "Dantrell Davis was our kid… We let him down," said the Chicago Sun-Times in a front-page editorial.
Hundreds of police officers roared at Cabrini-Green. A gang member named Anthony Garrett was arrested for the shooting. Police said a series of shots were fired that morning, targeting rival gang members from a 10th-floor window. Dantrell was the only hit.
Garrett will eventually be tried and convicted and sentenced to 100 years in prison. In Cabrini, first-floor units have been bricked up and metal detectors have been installed in the lobbies. Vincent Lane, then Chicago Housing Authority chief, urged the National Guard to patrol the buildings.
A street was named for Dantrell that year, and a presidential candidate named Bill Clinton mentioned the 7-year-old's name in a speech.
But 29 years later, children Dantrell's age and even younger continue to die in Chicago. His mother asks why so few people remember their names.
"It's like people are now sweeping it under the rug or making it the new norm," he said. "And it's not! We can never get used to our babies dying!"
In a suburban apartment, a man from the Chicago area tries his best. For security reasons, NBC 5 requested that he only mention him by his first name, Steve. But on his site, gunmemorial.orgmade it its mission to document every deadly shot in the United States.
"Our goal is to humanize every victim of gun violence, to make sure every victim's story is told," he said. "We currently have 87,000 pages on the site for 87,000 victims over the past six years."
Steve doesn't discriminate. Some are victims of violent crimes. Others, crimes of passion. There are accidental shots. And suicides. The common thread is that they all died from the gunfire.
"A lot of stories, a lot of tragedies, a lot of senseless loss," he says. "Shocking even if you think about 40 to 45 murders a day, right?"
Steve told NBC 5 that his site sees up to 20,000 visitors a day, many of them family members or friends of the victims. It commemorates more than one member of the same family. And just to keep up with the deaths, there's a barn of volunteers who help update stories.
"It's not just Chicago," he notes. "What happened in Chicago is tragic, but all kinds of communities – rural communities, suburbs, all kinds of people, all kinds of situations."
Asked if he saw any common ground in the victims, Steve pauses to think. Yes, he says, mundane disagreements that are deadly just because the gun is available.
"If it wasn't for the gun, would someone have black eyes or go to the ER and have, I don't know, stitches?" said. "But instead, they died."
Steve says he didn't create the site to express a political view. And he does not take any positions on firearms on his pages. More than anything, he says he wants to tell the stories of the victims.
Decide for yourself whether this is a loss that we should care about as a society."
Gun violence continued in Chicago. While murders in the city peaked in 1992, the year Dantrell died, 3,567 people have been shot in Chicago so far this year, according to police. Of these, 352 were under the age of 18. A total of 637 homicides have been committed so far this year, 43 of them children.
"Please don't make this the norm," Dantrell's mother pleaded. "I must pray to God to help us. But first we must help ourselves. Please. All I'm saying is don't make it the norm. Don't get used to it!"
.